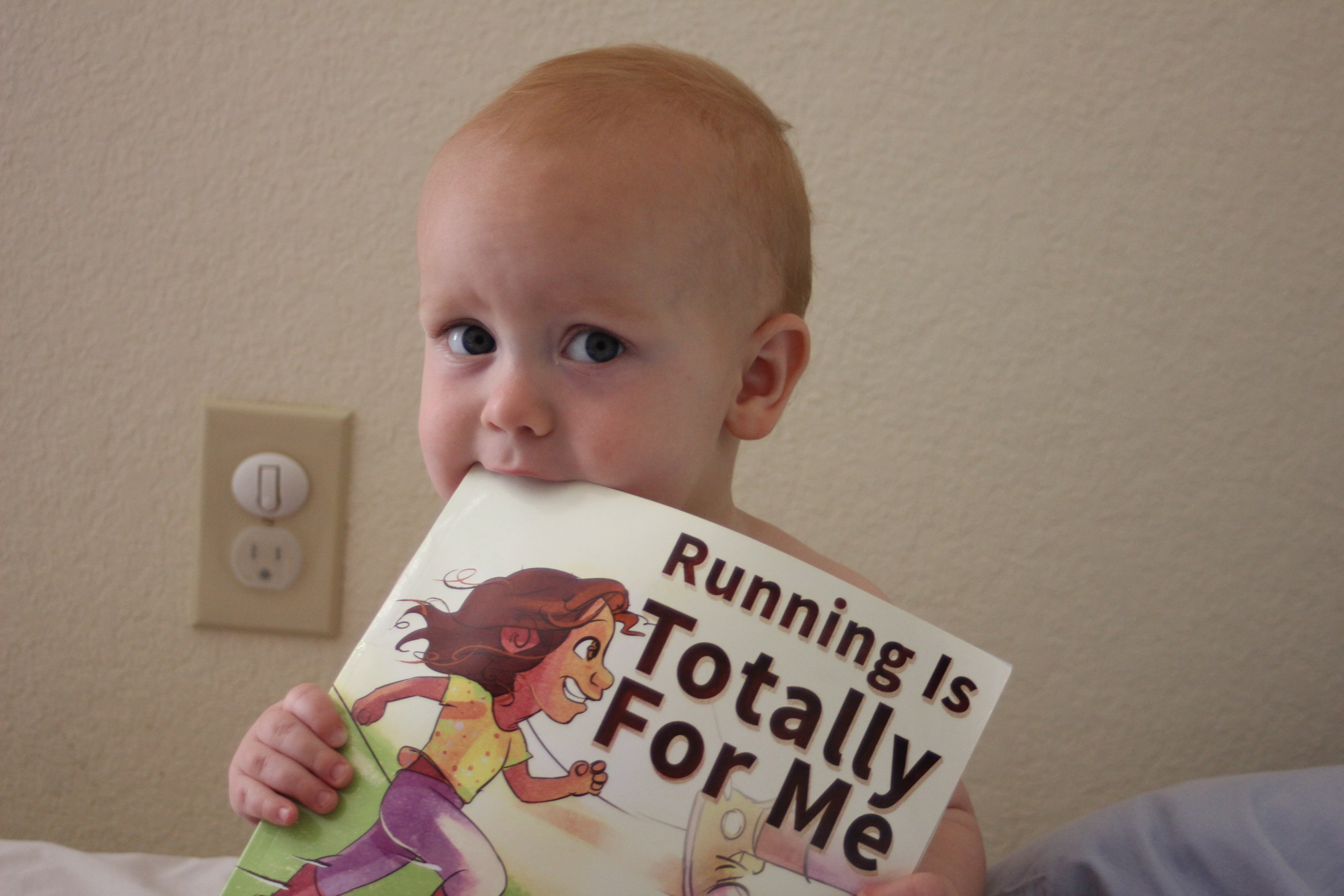 *This post contains affiliate links*
Hi there!
I'm so excited to tell you all that we've teamed up with Cassie Celestain. Cassie is a local blogger and now a published author! She mailed us her newly published book to review and we are excited to share our thoughts on it with you. 🙂
You may recognize Cassie's name because we have previously teamed up for a guest post that I wrote for her site on 6 Things I Learned After Getting Married Young. You can check out that post here and her blog here!
You guys already know I value your readership and respect way more than to try and lie or deceive you, but I still have to say it: I received a free copy of Cassie's book, Running is Totally For Me, in exchange for this review. I was not compensated monetarily or in any other way apart from the book. All of my opinions are my own and I give them honestly. If you'd like to know more about my policies, please visit my disclosure page here.
Now, with the introductions and disclosures out of the way, let us dig in!
Cassie's book is called "Running is Totally For Me" and it includes extra goodies like music, activities and printables. 🙂 The book encourages children to find a physical activity that they love. In a world where childhood obesity  and disease is not uncommon (I'm sure New Crunchy Dad could tell you plenty about that), this is a wonderful way to promote exercise and health among children without them feeling shame or exclusion.
While reading this book to Bubba (who has a relatively short attention span because he is just under a year old), he was very intrigued and engaged. He usually gets board and tries to turn the pages back and forth while reading books, which is why I have "Mr. Brown Can Moo, Can You?" memorized and can read it in my sleep. The fact that this book held his attention is impressively in and of itself!
The sentences were the perfect length to keep Bubba's attention and they had repeat phrases, which he loves. 🙂 He also loved the illustrations and pointed at them with interest as we read  the book. I actually found myself loving the story which is basically a young girl trying out different types of exercise and settling on running because it was the right one for her even though her friends liked other things. This resonated with me because I was interested in sports as a child but had various barriers standing in the way of ones I really wanted to do. The book had a great message, which is to try different things but focus your time and energy on something you really enjoy and benefit from, regardless of others.
I initially thought that Running Is Totally For Me might be geared more towards older children (after all, Bubba isn't walking or running, he's just doing what we've dubbed the "Mogley crawl" with his butt in the air 😉 ), but Bubba likes all types of books so it comes as no surprise that he thoroughly enjoyed this one! 🙂
Here are the things we love about this book:
Cute illustrations
Good length
Repeated phrases
Great message
Here are the things we didn't like:
Durability – Bubba is a baby, and this is a soft cover and paper book so there is the potential (he hasn't done anything to this book, but "Go Dogs, Go" tells a different tale…) to get overly excited and damage the pages. Nothing a little tape can't handle though. 😉
Bottom-line: Bubba thinks it is a good book, and tasty too! I think this would be the perfect gift for the child in your life (especially girls since the main character is female). 🙂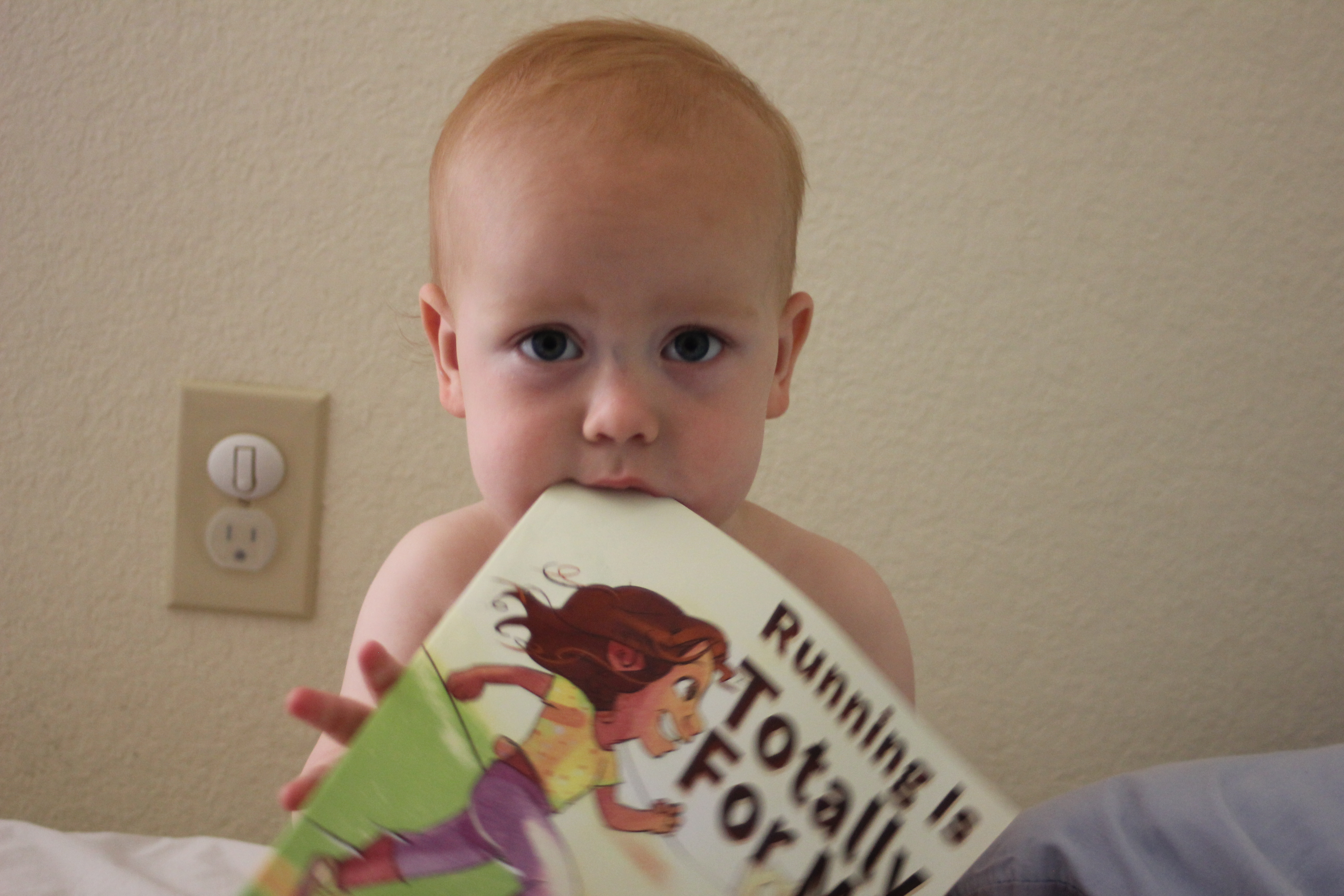 A huge thank you to Cassie for allowing us this opportunity to further cultivate Bubba's love of learning and books and a big congratulations on being a published author! If you'd like to browse her store for the book and some extras to go with it, you can do that by clicking here.
What is your favorite children's book? 🙂
---
Disclaimer: I may receive compensation in the form of products, services or money to review or include a link to a product on this blog. If you would like to know more about this, please see my mission statement and disclosure page. I will accept offers and/or promote products that I use and love. All opinions are my own and given honestly regardless of compensation.
*Rebecca Lemke "New Crunchy Mom" is a proud participant in the Totally for Me affiliate program*