*This post contains affiliate links*
Hi there! 🙂
Bubba and I are finally over a nasty sickness that we caught awhile ago. Between the illness and allergies, I've been sick for a month!  Bubba was only sick for a little over a week, thankfully.  In fact, my ribs are still a little sore from the coughing.
I wanted to share with you some of the ways that we found some relief with our cold, but please be aware I'm not a medical professional and you should not substitute any of the things we used to support our immune system in the place of medical advice. If you are sick, go to the doctor!
Having said that, we took Bubba to the doctor during his cold. He spiked a fever of 100 degrees for a few hours during the first part of his sickness and it went away quickly, but since he had a bad cough we did not want to risk missing something important. We did not take him to urgent care or the emergency room because RSV and other dangerous things were going around. Instead, we snagged an appointment with a local pediatrician and took him in.
He was perfectly fine, apart from some irritated ears. The doctor sent us home with some natural agave cough syrup and told us he was fine and the only thing to watch for were signs of an ear infection. We were so thankful, especially considering all the nasty illnesses that had been going around.
The next step for us was to get comfortable and support our bodies while they fought off the colds. Here are some of the things we did and used!
Skin-to-skin

– When Bubba first spiked a fever, I knew that skin-to-skin was supposed to make him feel better. I took off everything but his diaper, laid him on my chest and sniffed his head so that my breastmilk would change to contain exactly what he needed to fight off the cold. He was a little less energetic than usual so this worked early on, but as he felt better he got up and wiggled away. We did this throughout his cold, especially for naps so that I could closely monitor his breathing and rest a little myself.

Babywearing

– This worked well for when we absolutely had to leave the house (we made every attempt to not spread our cold) to go to the grocery store. I brought our Infantino Sash Mei Tai Carrier, Baby K'tan and Wrapy with us when we went to the store to keep Bubba away from other people so he wouldn't sneeze or cough on them.

Thermometers

– Okay, so this didn't really make Bubba feel better, but it made me feel better. I took his temperature (and mine) with two different thermometers, a underarm one from the NICU that their staff graciously gave to us, and a "forehead thermometer" that you wave across their temple. The kind we have is Braun Forehead Thermometer. I like to have both thermometers because it gives me more peace of mind in case one of them would break or begin giving inaccurate readings. I was able to sleep a little after we confirmed on both thermometers that his fever had broken.

Baths

– After Bubba's fever broke, he was still pretty obviously sluggish. He generally loves baths so I filled up the bathtub (we have pretty interesting water here, so we use a Filter System for our bathtub) with warm water and let him sit or lay on me and splash a bit. This helped a lot, he perked right up and his nose was less stuffy. We tried to do this just after waking up so that we could cough everything up a little bit easier and it worked wonders, especially for my sore ribs.

Back pats

– New Crunchy Dad worked in a hospital once upon a time and he told us that for some patients, they have machines that will pat their backs to break up the gunk in their lungs. So, New Crunchy Dad gave us lots of back pats to help the gunk in our lungs break up so we could cough it up. (so romantic, right? :p)

Counting diapers

– This is another one of those things that helped me way more than Bubba. Because his nose was so stuffy, he had a hard time nursing and I got concerned about dehydration. It is hard to tell if he is dehydrated by looking at his soft spot since he is older, so I started counting wet diapers. He had more than six wet diapers within 24 hours the first two days I counted, so I stopped counting because he was doing fine. 🙂

Bone Broth

– Bubba and I both had some bone broth during this cold. We didn't give him much but he seemed to like it, which is surprising because he only likes a few things besides breastmilk. I made soup with Bone Broth and we gave little spoonfuls to Bubba. It was kind of like chicken noodle soup, but instead of noodles I put it a few spices and lots of nutritious vegetables. After we were past the worst of the cold, I used half bone broth and half Chicken Broth for the soup since bone broth can be expensive. 🙂 I had a sore throat so this really helped me.

Elderberry

– I had heard that elderberry syrup was one of the best things for colds, but I ended up using elderberry tablets instead. This was my first time to try elderberry and I was a little bit skeptical, but it helped the most out of everything I tried! I used Nature's Way Sambucus Lozenge which were tablets with elderberry in it. When I started using them, I sounded awful and New Crunchy Dad joked that I was on death's doorstep because of my cough. They helped stop my stuffy/runny nose and even though they made me cough a little at first, it was a much more productive cough than it had been before.
I'm really glad we are finally over the cold. It was really hard to be sick and take care of a sick baby. Bubba didn't mind the cold too much (except for the snot) and recovered quickly. He learned to wash his hands during this cold, which is a plus I guess. 🙂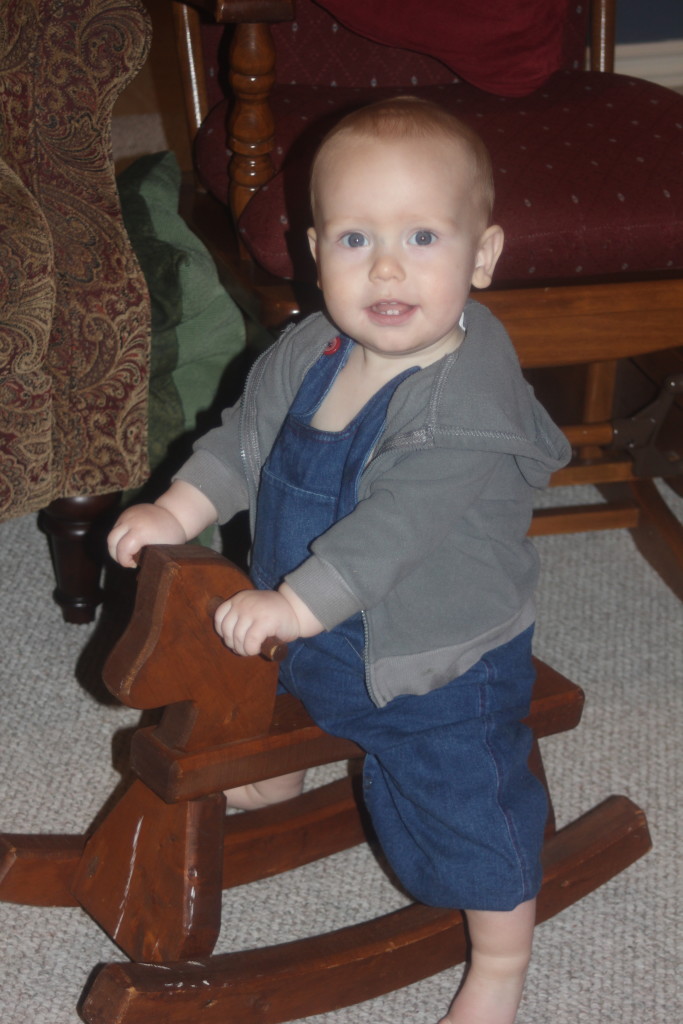 What do you do to help with a cold?
---
Disclaimer: I may receive compensation in the form of products, services or money to review or include a link to a product on this blog. If you would like to know more about this, please see my mission statement and disclosure page. I will accept offers and/or promote products that I use and love. All opinions are my own and given honestly regardless of compensation.
*Rebecca Lemke "New Crunchy Mom" is a participant in the Amazon Services LLC Associates Program, an affiliate advertising program designed to provide a means for sites to earn advertising fees by advertising and linking to Amazon.com.*