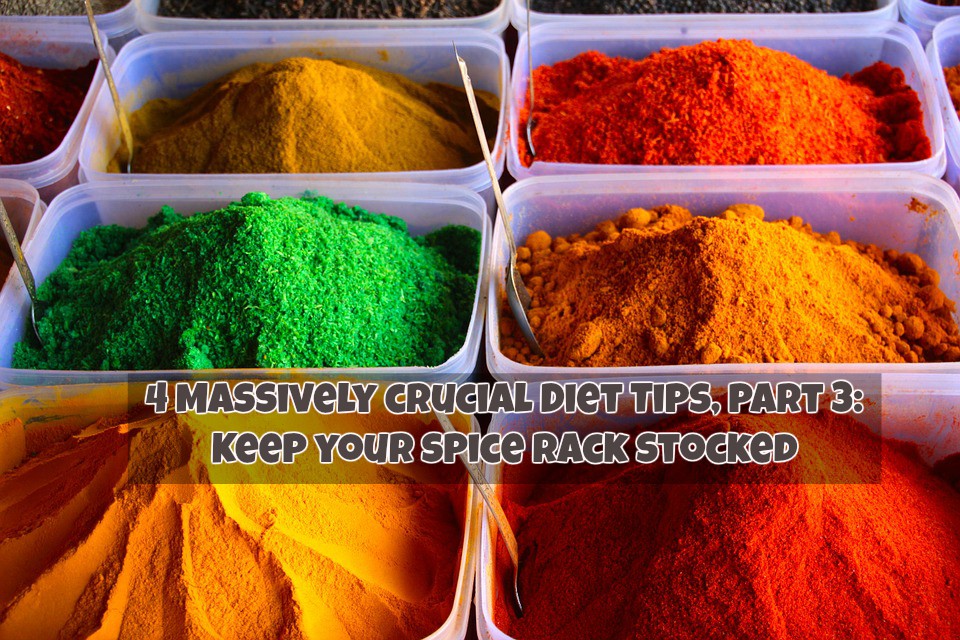 This is part 3 of Thomas Lemke's "4 Massively Crucial Diet Tips", you may find part one here and part two here.
*This post contains affiliate links*
My son is learning to eat solid food. It's interesting to note that his main focus when it comes to food is the same as it is for us adults: palatability. As a result, he's a big fan of strawberry, but turns up his nose at spinach. Can't blame the kid.
Palatability – how yummy something is, you might say – is mostly a function of two factors: taste, and texture. Texture for the most part is what it is, but those in the business of providing us with our food (parents, farmers, chefs, the food industry) have long sought after that taste edge, vying for our palates. As a result, many different methods of adding pizzaz to our meals have been developed.
Yesterday New Crunchy Mom and I found that our favorite ground turkey is now being flavored with extra goodies instead of the rosemary extract that used to be the only additive. We were used to adding our own palatability-increasing deliciousness, but someone somewhere decided that it should be done by the manufacturer in this case instead. No big deal, but it brings up an interesting point.
We face today a vast array of flavorful mimicry. We're subjected to food upon food on the shelves that has had distilled flavors of one sort or another added. Artificial flavors use manufactured chemicals to make our foods taste this way or that, and even the natural flavoring, benign though it may be, offers no real benefit other than a pleasing sensation on our taste buds. But flavor should be more than an extract of this or that – it should be the sign that your body is about to partake of something as good for you as it tastes.
That's what a spice rack is for, as grandma would say.
Pepper, cumin, dill… these things contain boatloads of antioxidants, vitamins, minerals, and other nutrients that science hasn't even gotten around to looking into yet. Turmeric alone gets more incredible with each new constituent that is studied (curcumin is just the tip of the iceberg, folks, mark my words).
If variety is the spice of life, it sure makes sense to have a variety of spices, and learn how to use them all well. Increasing the palatability of the foods you consume in this way will not only dramatically improve the pleasurability of eating, it will infuse health promoting constituents into your body and those of your family as well.
Space and time do not permit an exhaustive list of different spices, their uses, and their health promoting properties here. However, Mark Sisson has a good introductory list covered here. There are also reams of reference books available for getting even more thorough, such as "The Flavor Bible: The Essential Guide to Culinary Creativity, Based on the Wisdom of America's Most Imaginative Chefs", and the somewhat leaner "Essential Spices and Herbs: Discover Them, Understand Them, Enjoy Them".
Not every meal can be home-prepared with all the spices of the rainbow, but bringing more spice usage to the dishes you do prepare from home will have the double effect of horning out those do-nothing flavor additives, and improving the health and vitality of those at the table. Makes sense indeed!
---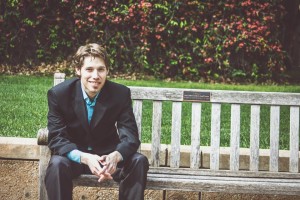 Thomas Lemke is a Registered Dietitian who spent the first four years of his career caring for the nutritional needs of patients in the intensive care unit. Since then, he has worked as a nutritional consultant in the natural health industry and regularly offers classes and training, where he breaks down complex scientific concepts pertaining to nutrition and human biochemistry for a lay audience.
He lives with his wife (New Crunchy Mom) and son (Bubba) and enjoys gardening, cooking  and writing on these subjects.
---
Disclaimer: I may receive compensation in the form of products, services or money to review or include a link to a product on this blog. If you would like to know more about this, please see my mission statement and disclosure page. I will accept offers and/or promote products that I use and love. All opinions are my own and given honestly regardless of compensation.
*Rebecca Lemke "New Crunchy Mom" is a participant in the Amazon Services LLC Associates Program, an affiliate advertising program designed to provide a means for sites to earn advertising fees by advertising and linking to Amazon.com.*