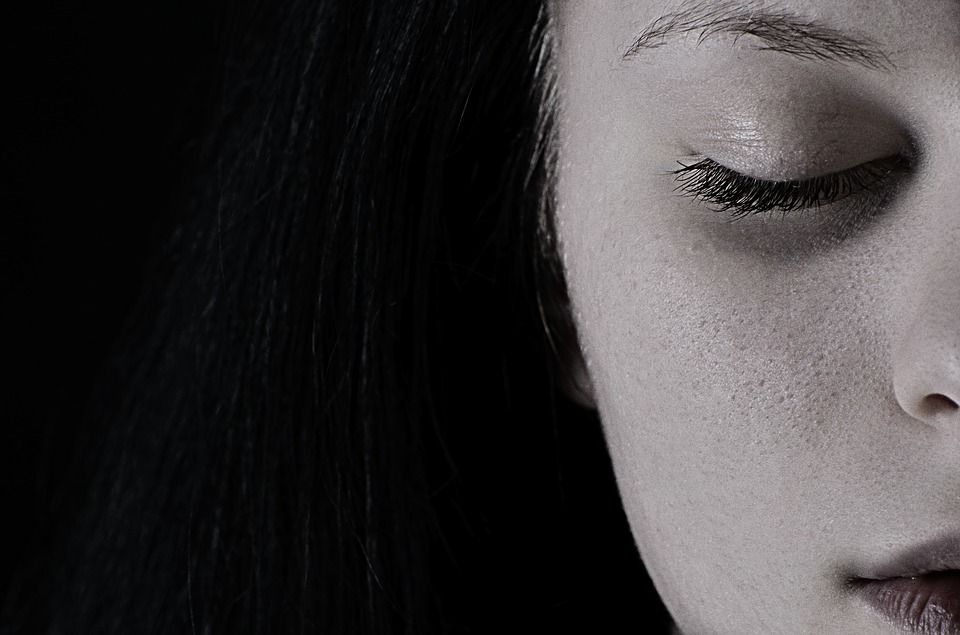 Content Warning – Reader discretion is advised.
I always thought it was strange that doctors were included in the list of people who could touch you anywhere. Even as I child, I didn't agree with that. What made that okay? What made them above perversion and predatory impulses? Why didn't they listen to me or care when I said I didn't want to be touched? I never received a clear answer, only that they were different somehow, and that rules didn't apply to them.
I recall once, during a pediatric checkup, the doctor made me lay down on the table and proceeded to pull my pants and panties off and inspect my genitals, without warning or asking. I distinctly recall being alarmed and squirming, not only because my tiny body had just been violated, but also because he hadn't even used gloves or washed his hands. "Hold still." He'd said, callously. On the way home I told my mother, "I don't ever want him to do that again." She laughed and said, "It won't be for several more years."
I was devastated. Not only because this had happened, but because I knew that it would apparently be inevitable for the future as well. I cried every night for several weeks. I felt so sick that I nearly threw up. At four years old, I had already learned that my ability to consent, a word I didn't yet know, had been taken away by someone I was supposed to blindly trust.
Ten years later, when I was fourteen years old, I developed ovarian cysts. Nasty little buggers. They grew on my ovaries and eventually ruptured, dumping blood and fluid into my abdomen. It hurt to move, it hurt to breath…heck, it hurt to exist.
One day, after a particularly excruciating bout of pain, I was taken to the emergency room. Instead of checking my abdomen for things like appendicitis, kidney stones or ovarian cysts, the hospital staff threw my family out of the room and began an interrogation worthy of a Law & Order episode.
"I want them to stay." I said, motioning to my family and wondering why on earth they were being sent away. I watched as the white door swung shut.
"Have you been raped?" The medical staff probed, ignoring my request as I wavered in and out of being in a present state of mind because of the pain.
"Did someone touch you?" The doctor's voice became heightened and shrill.
"No. I'm just in pain." I said, becoming frantic at the tone and direction this conversation had taken.
"Are you  sure?" He said in a tone that clearly held disbelief.
"Yes, I am sure." I yelled as he snapped gloves on.
"We need to do a pelvic exam." He said, rolling his stool towards the bed and I sat doubled over in pain.
"NO!" I shouted as I hysterically tried to stand up and move towards the door.
He informed me that if I didn't consent to one now, I would have to the next day with a female OB/GYN.
I said nothing, only looking up to shoot a feral look in his direction. My family was finally allowed back in and after some time of trying to coerce me into consenting. An ultrasound was done and they were able to find the cause of my pain. A large cyst had ruptured on my right ovary and done quite a number on it.
I was referred to an OB/GYN for the next morning and sent home with some pain medicine. I didn't sleep the entire night, but it wasn't due to the pain. It was clear to me that what I said and wanted did not matter to these care providers and that, in the morning, I had a pelvic exam awaiting me. Just like before, I was sentenced to being violated without ability to fight back.
As I stared at the ceiling, I contemplated my options. I could refuse to go, but if the cysts weren't addressed, I was told it would affect my fertility later on. My mind raced in a thousand different directions. I was being punished for something I couldn't control.
When we arrived at the office and were called back, the nurse checked my vitals and then handed me a white paper gown with instructions to strip and put it on. She sensed my hesitation and quickly insisted that it was the clinic's policy and I had to do it. After donning the ridiculous attire, I recall scanning the cheery pictures in the patient room that seemed entirely inappropriate for the situation at hand. After all, who wants to stare at cartoonish dolphins while being stabbed in the lady parts with a speculum (that is a hard piece of metal or plastic that purposefully pulls open female genitalia for the purpose of better visibility or obtaining samples of tissue or fluid)?
The doctor walked in, interrupting my thoughts and sending my blood pressure skyrocketing. She spoke for a while, then sent my mother out of the room, after I explicitly said I was not repeating the day before. She smiled a fake, disgustingly sweet smile and explained that the cysts would reoccur and that we needed to have a plan.
"Oh, but you don't need a pelvic exam." The words floated off her lips so causally I almost missed them.
Aside from feeling irritated that I'd had to sit in a thin paper outfit with my butt on a cold table for upwards of an hour, I felt relieved. Then the doctor dropped another worrisome sentence.
"You need to be on birth control in order to control the cysts and keep them from rupturing and scarring your ovaries."
At this point, she left the room so I could change back into clothing that was appropriate for decent human beings rather than a science experiment. She reappeared a few minutes later with my mother trailing behind her.
"I'm not so sure about the birth control." I said as I raised concerns about the side effects, among other things.
"It'll be such a low dose, you won't even notice!" She said happily, adding a quick, "And it'll help with that acne of yours."
Thanks for the self-esteem boost, doc.
She fled the room after writing a prescription and sent us on our way, without answering any of my questions or addressing my concerns. Just like that, I had escaped a pelvic exam only to be doomed to taking a prescription that I wasn't sure about, and indefinitely at that.
After a few weeks of taking the birth control, it became clear that I was experiencing some of the symptoms I had been concerned about. I was assured that they would go away, my body was just taking its sweet time adjusting. All the while, my body continued to make cysts and they continued to rupture.
Several months later, after I was convinced that the medication was not treating the cysts as I had been promised it would, a lump appeared behind the back of my knee. I began bruising easily, started experiencing hair loss and developed excruciating joint pain. I showed the lump in my leg to a friend, who insisted that I call my OB/GYN and let her know about it. I called and was told to discontinue the birth control. The symptoms I had been experiencing dissipated, but very slowly, especially considering what a "low dose" I had been assured that I was taking. I often wonder if that entire miserable time in my life would've been prevented had the doctor actually listened to me or taken a moment to answer some questions.
While ending the phone call with my OB/GYN, she said goodbye with the line, "I'll see you when your 21 for your first pelvic exam." Ice filled my veins as I hung up without a saying a word in reply. I'd argued with her in her office the last time I'd been there about the fact that I felt them unnecessary and intrusive. I told her I wasn't sexually active, I wasn't going to be until my wedding, and my soon-to-be husband's record was as squeaky clean as well. She raised an eyebrow, said they were just routine screenings for STDs and cervical cancer, adding I could be sedated if I wanted, and tried to send me home with female condoms while mouthing the words,"Just in case."
I couldn't help but wonder how the scenario she proposed, being given a sedative to "help" with the fact that I didn't want or consent to a pelvic exam was supposed to be much different from date rape with drugs, except for knowing that it would happen and when. She just couldn't understand how anyone would choose to forgo this exam, stating, "You really only bleed a little afterwards." She completely missed the mark; I wasn't worried about the physical ramifications, I was worried about the emotional damage. I knew my limits. I knew what I could and couldn't handle. An external exam at a young age was enough to lead me to fear doctors to an unhealthy point, how much worse would a pelvic exam be? I told myself that I had a few years to decide how I was going to decline and that I needed to put it out of my mind for now.
Then I got pregnant shortly after my wedding, just a few months after I turned 18. All of those years of safety and cushion I thought I had between me and fighting for my own mental health and physical wellbeing had vanished. As soon as I found out I was pregnant, I booked appointments with a doctor and midwife in the area. The doctor spouted off about choices, "You don't have to keep this fetus if you don't want to…" she said chipperly and with complete disregard for my son's humanity, "it is your choice either way!" After listening to her use the word "choice" nearly a dozen times in our brief interaction, I decided to test the waters.
"Is there any possibility that I could avoid pelvic exams and cervical checks during my pregnancy? I'm opposed for a variety of reasons and my last OB/GYN said I could wait until I was 21." My voice shook a little as I explained.
Her face fell and she raised her eyebrow as she informed me that it would be very unlikely to arrange that. I should've known, of course. All of the talk of choice really had me going, but of course the only choice I had, according to her, was whether or not to "terminate" my pregnancy.
I held out hope for the interview with the midwife to be different. I brought a pen and notepad with me that held a list of questions to ask. Things were going well and I checked each topic off one by one as we went down the list. They spoke of empowerment, and of the importance of me being in control and in sync with my body. I thought to myself, "Surely these folks, above anyone else, will understand." Then we came to the question that was the most important to me, "Will I be able to go through pregnancy without any internal exams?"
The midwife grimaced a little and told me they'd do their best, but I'd need at least one cervical check while in labor. She tried to soften this by saying, "You won't even notice it then, though. Labor is intense!" On the drive home I tried to convince myself that this would be okay, I could handle one cervical check and be okay.
I became sick during my pregnancy. I was afflicted with a variety of illness, including Hyperemesis Gravidarum (extreme nausea and vomiting going beyond the scope of morning sickness) which became so severe it sent me into preterm labor at 18 weeks pregnant. I was continually dehydrated and required medicine and intravenous fluids, sometimes more than once a week. This resulted in nearly a dozen hospital trips through my pregnancy. Each time, I was laid down, strapped to monitors to check my baby and check for contractions. After all of that was done, I was either coerced or forced into a pelvic exam or cervical check, and sometimes both. I was ordered to lay back as they changed the hospital bed to force my legs up and apart as they roughly grabbed my thigh and jammed a gloved finger into me as I held on to the bed and my husband's hand while trying to focus on something besides what was happening to me. I was too weak to physically resist, and emotionally manipulated into consenting on a few occasions after nurses and doctors told me that if I didn't, my baby would die.
My birth canal was physically torn open during every single exam, and I bled for a full week after each exam was done. The exams were physically painful, with one health care professionals telling me harshly to "Hold still" or then threatening that she would, "show me what it was really like" to get a painful exam done. The physical pain was nothing compared to the mental and emotional damage that has been done.
I was continually told my women who I sought out for help and support that pelvic exams and cervical checks were normal, and that my hesitation and lack of consent to them was not. I was made to feel crazy for intending on declining them. One woman even suggested that I get counseling for my "problems" because it was obvious to her that something was inherently wrong with me for wanting to choose that a stranger not open my genitals and shove a their fingers, or mental or plastic probe into them in the name of "prevention" or "science". What I didn't tell her was that I have been to counseling and although my counselor thought these exams were important, he did understand why someone wouldn't want them.
These same people who esteem choice and consent, especially in the context of sexual relationship and health, were my enemy when it came time for me to voice that I wanted a choice. I wanted the choice to decline, and the doctors and nurses stopped at nothing to take that choice anyway from me. They even went so far as to intentionally lie to me about the health of my unborn child to get me to comply with their requests.
Perhaps things would've been different had any one of them actually stopped and listened to me. Maybe I would've been fine if any one of them would have asked why I wasn't okay with these exams. If they had told me the truth about my baby instead of  lying as a way to force my consent, there is a chance it'd have been okay.
But they didn't.
Somewhere out there, people are supporting your "right to die".
Somewhere out there, people are supporting your "right to an abortion".
Somewhere out there, people are defending your ability to say "no" to sex.
Somewhere out there, people are defending your "right to bear arms".
Somewhere out there, people are defending any number of your "rights".
There are so many "rights" with the same basic principles; that you have control over your body and your possessions. Everyone will tell you about these rights, for themselves and for yourself.
Except, that's not how things worked for me.
When I tried to exercise my "right" to withhold consent and say no, I was ignored.
When I tried to say, "That part of my body, don't touch it!" I wasn't listened to.
When I tried to make a medical decision for myself by not giving consent, I was physically threatened by medical personnel.
Yes, pregnancy generally comes with cervical checks to make sure baby is okay. I don't regret making sure my baby is okay.
Yes, cervical cancer and STDs are horrible. Screenings and prevention are important.
That said, those of us who withhold consent for these exams should not be coerced, physically forced, emotionally manipulated, or verbally assaulted, no matter what our reason for choosing to decline is. This is especially true regarding doctors, nurses and medical personnel. You cannot have a healthy patient if you take care of their physical health and blatantly disregard their mental and emotional health.
When a woman says no to sex and a man forces himself anyways, without question we call that rape. When a doctor does the same? It's just a routine procedure.
I know where you can put your speculum doc, and it isn't in me.
–
New Crunchy Mom