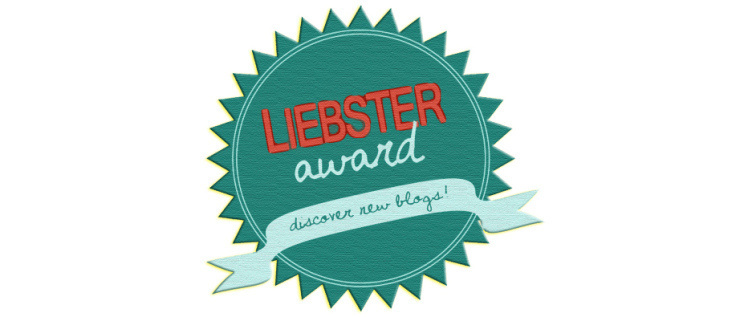 Hi there! 🙂
I realize it has been a long time since I last posted (apart from guest posts from others). Eventually I will write an explanation, but not today. Today I have to thank Jan over at Life of Jan for nominating me for the Liebster Award. <3 I honestly don't know how many nominations I've gotten for the Liebster Award, but I love participating each time because it is a fantastic way to meet other bloggers and learn more about them.
So, what exactly is the Liebster Award?
This is the explanation Jan uses:
"The Liebster Award is a new-comer award given by bloggers to other bloggers, it creates a great platform for new blogs to be discovered and build communications. The best thing about this award is, it creates a lot of encouragement and support within our blogging community."
The rules of the Liebster Award are as follows:
Thank your nominator.
Share the award on your blog.
Answer 10 questions asked to you.
Ask 10 questions to 10 new nominees (who have less than 300 followers).
Notify them via social media.
So, to start of, thank you Jan (you can check out her blog by clicking her name)!! <3
Here are the questions Jan has asked me (and the other nominees) 🙂
If you have someone in mind, who would you say has been your greatest writing influence in terms of your own writing style?
Definitely my husband, Thomas! I have really picked up my writing skills, terminology and style from him. (He blogs at thechifiles.com about religion!)
Aside from blogging, what are some of your other hobbies?
Sleeping. Does that count? 🙂 Haha I also like to watch a Japanese anime called Fairy Tail with my husband when Bubba is asleep.
What are three books that you have read more than three times?
Green Eggs and Ham, the entire series of Among the Hidden, and Hop on Pop. 🙂
What is your favorite genre of music? Does the music you listen to affect your writing in any way?
Country music! It does, and it really depends on the artist too. Sometimes I listen to music while I am writing and it helps me focus because I like to multitask.
Do you find writing by hand more preferable, or typing on the keyboard?
I prefer to type on the keyboard, but if I really feel like I need to record a thought, I pull out a notebook dedicated to the blog from our diaper bag. 🙂
Do you consider yourself a full-time writer, or a part-time writer?
Full-time mommy, part-time writer at this point. 🙂
What time of day is most productive for you in terms of finding time to write?
The afternoon for sure. Bubba's afternoon naptime is when I do my writing (unless Bubba is just playing really well on his own).
If you were to start writing a book right now, what would it be about?
It would probably be an autobiography with an emphasis on my Christian faith. I haven't really talked about it much here on the blog, but intend to more, starting now.
What is your favorite topic to write about?
My son Bubba! 🙂 He gives me plenty of material with all his silly antics (I say as I am begging him to stop unraveling and eating paper towels…;) )
What advice would you give to other aspiring writers?
Don't compare yourself to other bloggers.
Find a good mentor (or two).
Make sure you blog legally! (For example: Do not take images from google, check out royalty free sites like pexels.com instead.)
Be genuine.
Have fun!
My nominees:
Questions for my nominees:
What is your favorite snack or drink?
What is your favorite book?
Who is your biggest fan?
How do you deal with writer's block?
What is the craziest comment you've ever gotten on your blog?
Who is your favorite blogger that you follow and are inspired by?
What is the hardest article or post that you've ever written?
What is your goal for your blog in 2016?
What do your family and friends think about your blog?
What is your favorite thing to blog about?
A big thank you again to Jan for the nomination! <3 I can't wait to read everyone's answers!
–
New Crunchy Mom