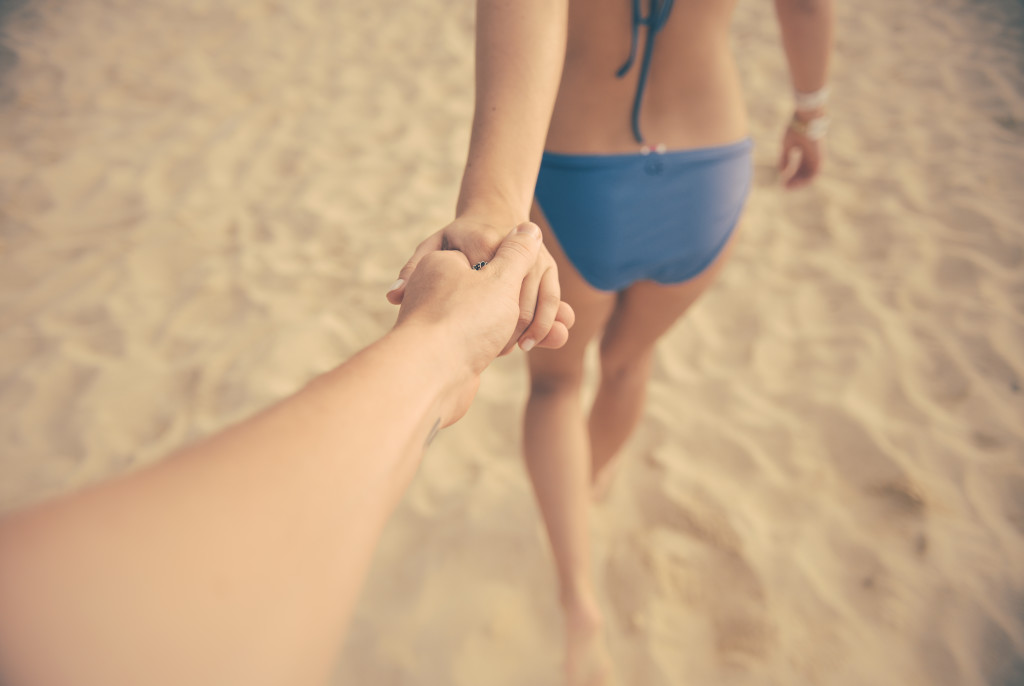 Hi there! 🙂
A short while ago, I wrote a post for Bubba (my son) called Purity Culture: 5 Things I Want My Son to Know. This post touched on my own experience with purity rings and purity culture after being raised in a community with legalistic tendencies and what I wanted my son to learn from it. As you might imagine, purity culture was not the only area of my childhood that I have looked back on with skepticism. Modesty was one of the many ideals that was impressed upon me as well.
Modesty was a very popular ideal to focus on during my youth, and although both physical and spiritual modesty were discussed, the conversations heavily leaned towards physical modesty. After all, it was perceived as being measurable by inches of skin and this was far easier to enforce than being modest in spirit.
The various community events I attended usually upheld a certain dress code and while not everything within the dress code was unreasonable, there was a good bit that went beyond what was appropriate. There was a laundry list of rules that included rules on shoes, length of skirts, shoulders showing, the content of t-shirts and the neckline of blouses. Perhaps unsurprisingly, men were generally not included in these rules.
Women and girls who did not dress modestly were often treated differently and gossiped about. Even if they did adhere to all of the dress code, they could still be accused of being immodest by how they wore the clothing or walked in it by some unspoken and arbitrary rules that were also in place.  While it was the general consensus that these ladies were "out to get attention" and there was no indication of thought towards why that might be. I personally tend to view someone's clothing and jewelry as revealing what they think of themselves. If they tend to show more, I usually assume that they might be insecure and overcompensating, though I know that there are exceptions to this. Regardless of the reason, there was never any grace and empathy towards these "types" of ladies.
In order to enforce this dress code and gain more willing compliance (especially among the young ladies who were viewed as rebellious) among the group's youth, incentives were used. Phrases like "Modesty is Hottest" were a way to encourage the desired behavior while simultaneously leading the young girls to believe that this behavior would draw Godly men into our lives.
There were more than a few times where warnings were issued about "tempting" the young men. "Men are visual and can't help themselves" was a popular refrain that led me to begin fearing my peers and the possibility of being raped because of a bra strap slip. While this may sound outlandish, to a child who didn't know better, it was terrifying. This influence was reinforced by literature and horror stories of girls who had been molested by men who claimed that the girls (most often legally below the age of consent) had been tempting or immodest.
When there was doubt on whether or not an outfit was modest, it was usually up to the fathers to decide. I remember thinking, "Do fathers just have an internal sensor for this sort of thing?" right before the sickening question of "What if I'm tempting to my Dad and that's how he decides whether this outfit is okay?" I was always too afraid of the answer to ask.
Modesty, in the context that I knew it in, had a variety of negative ramifications. Aside from the seeds of doubt that had been planted against my male friends and relatives, I also developed a sense of shame about my body. If it was so terrible that it lead men to be unable to control themselves, then I needed to cover and punish myself for being a "Jezebel". This manifested in an eating disorder that took root and poisoned my mind. I was conveniently able to conceal my withering frame under layers of "modest" clothing.
Although the eating disorder has been treated, the emotions attached to modest had not resolved. They spilled over onto my wedding day as I held on to anxiety about the strapless wedding dress I had chosen, which caused me some anxiety about my own husband and the level of self-control he possessed.
I was surprised to find the rules of modesty changed after I got married. I was no longer bound by a list and a ruler measuring inches of skin. My husband even picked out clothing for me to wear in public that I once thought was immodest. I was unsure of what to do with this new freedom, and a little bit daunted by it. I had always wanted to wear so many different things, mostly sun dresses and spaghetti strap tops, so naturally I set out to find some. While spaghetti straps may not seem racy to the general public, my first time wearing a dress with them was nerve-wracking. I felt gorgeous and confident, but also guilty because this outfit, I had been led to believe, was supposed to be something that would cause a lack of self-control in men.
While I continued to have mixed emotions about the new wardrobe freedom I had, I soon had a bigger and more emotionally taxing situation to deal with. I was pregnant, and pregnancy is known to be counterproductive to modesty. Between exams, ultrasounds, cervical checks and actual labor and delivery, I was repeatedly traumatized and modesty, as I understood it, had been stolen from me.
In a similar way to purity culture's take on virginity, I saw modesty as something I could not get back, and my actions showed that when I went against my own comfort and judgement by breastfeeding uncovered in public because I felt like I had nothing special to lose anymore.
The emotions that I've felt throughout my life regarding modesty have been many and varied. Among them have been frustration, anger, resentment, empowerment, comfort and confidence. Unfortunately, I've experienced more of the first few than the last. While I never believed that modesty was bad, or purposefully wanted to rebel from it, I felt it to be a burden throughout my young life.
Only recently, after careful consideration and intentional blocking out of the spectrum of opinions, have I been able to listen to my own conviction on modesty. I came to my own conclusions and see clearly that you cannot enforce a definition of modesty that goes against someone's own conviction and expect to have good results.
Here are 7 things I want Bubba to learn from my journey:
Modesty is defined different ways to different people.
Modesty, in the sense that I knew it, had unintended (and generally bad) consequences.
Generally, if an adult is obsessing over a child's outward appearance (in this case, clothing), there is a certain level of unhealthy behavior going on.
Fear of men and their levels of self-control was one of the "side-effects" of modesty as I knew it.
Your definition of modesty might change as you age, and that is okay.
Modesty isn't just about girls.
You don't have to be a slave to your mind and body, please learn self-control.
I hope you are able to learn from these mistakes, Bubba. <3
–
New Crunchy Mom