Hi there! 🙂
We've been up to a lot lately! Apart from getting sick for the fourth time in less than a year (read our crunchy tips for getting over a cold here), we've had two guests post go live since last we wrote, What Purity Culture Meant For My Marriage and Eating for Two With Anorexia, and a republication of one of my pieces, The Roots of Anorexia, on none other than Homeschoolers Anonymous. New Crunchy Dad has also written a free Ebook special for our email subscribers. <3 To top it all off, we've also been spending some quality family time together by growing a garden!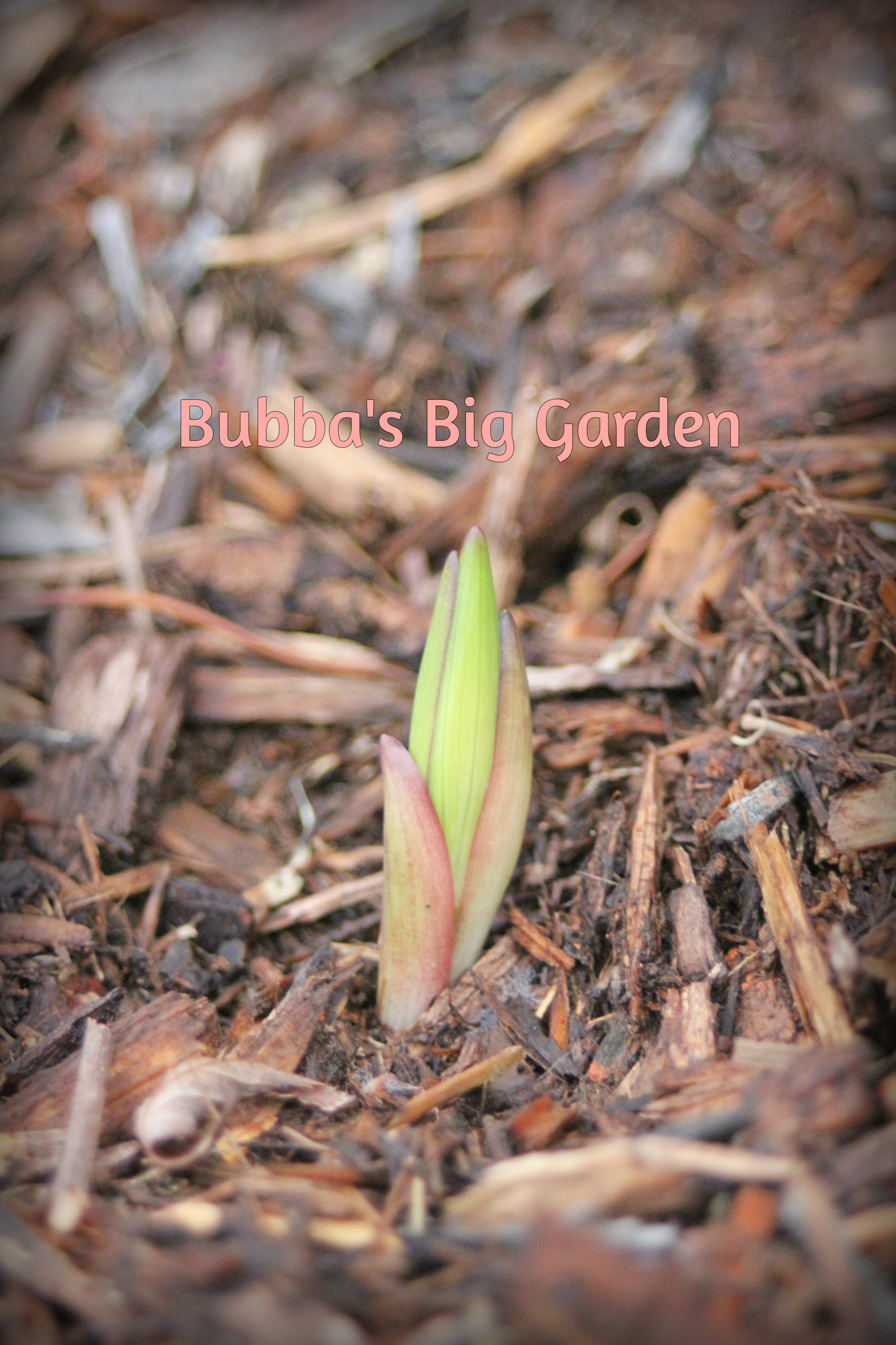 We have a lot of different plants in our garden and continue to add more every week. The one in the picture above is one of three flowers currently popping up. 🙂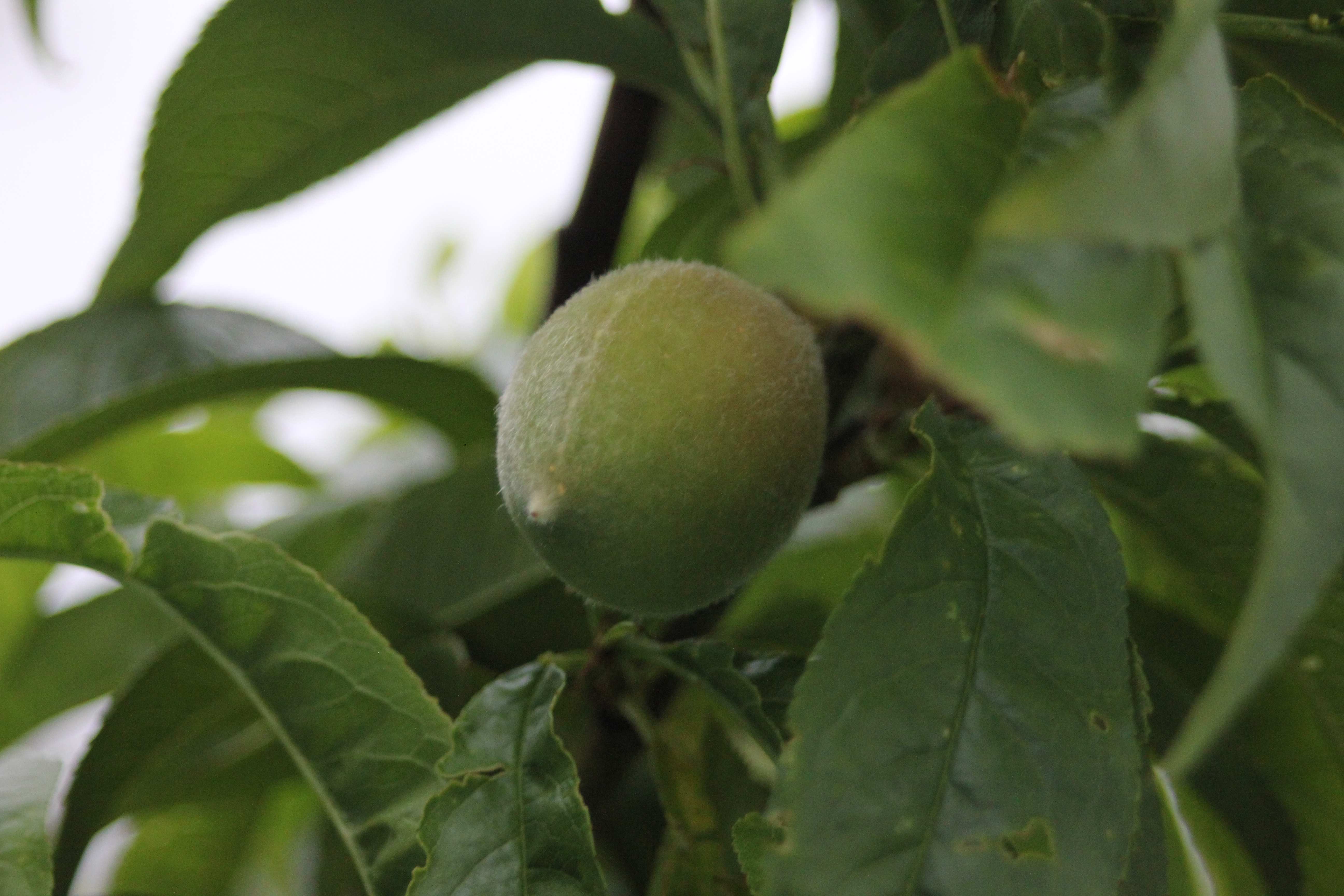 This is one of our two peach trees. The first tree was planted last year before Bubba was born. It is our first anniversary gift to each other (although it was planted before our anniversary).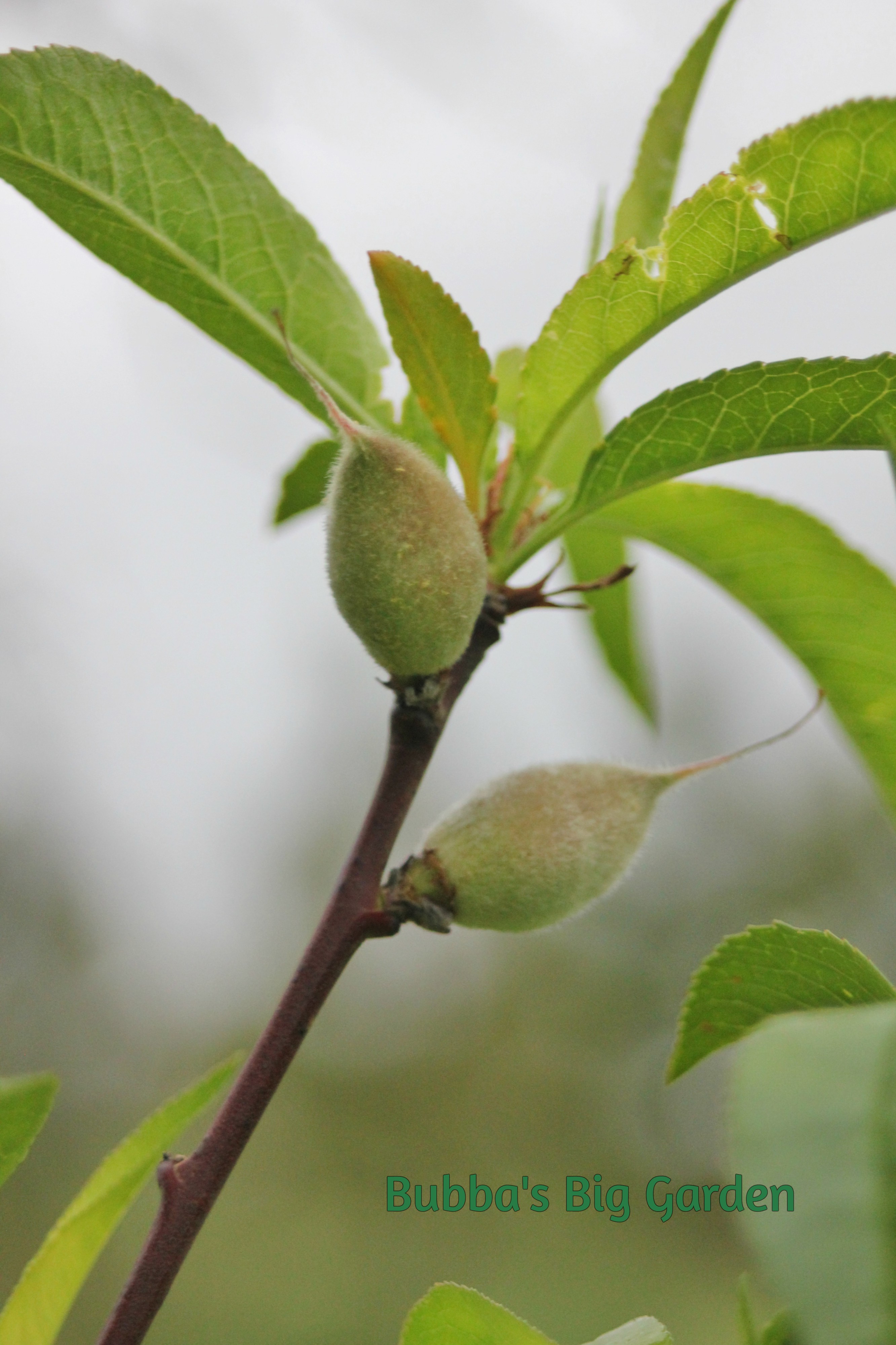 This is our second peach tree and it is a full-size instead of a dwarf. We planted it a little early this year and it got hit by a few freezes, but it appears to be mostly unaffected. We are hoping that the two trees cross-pollinate and bear more fruit than  they otherwise would!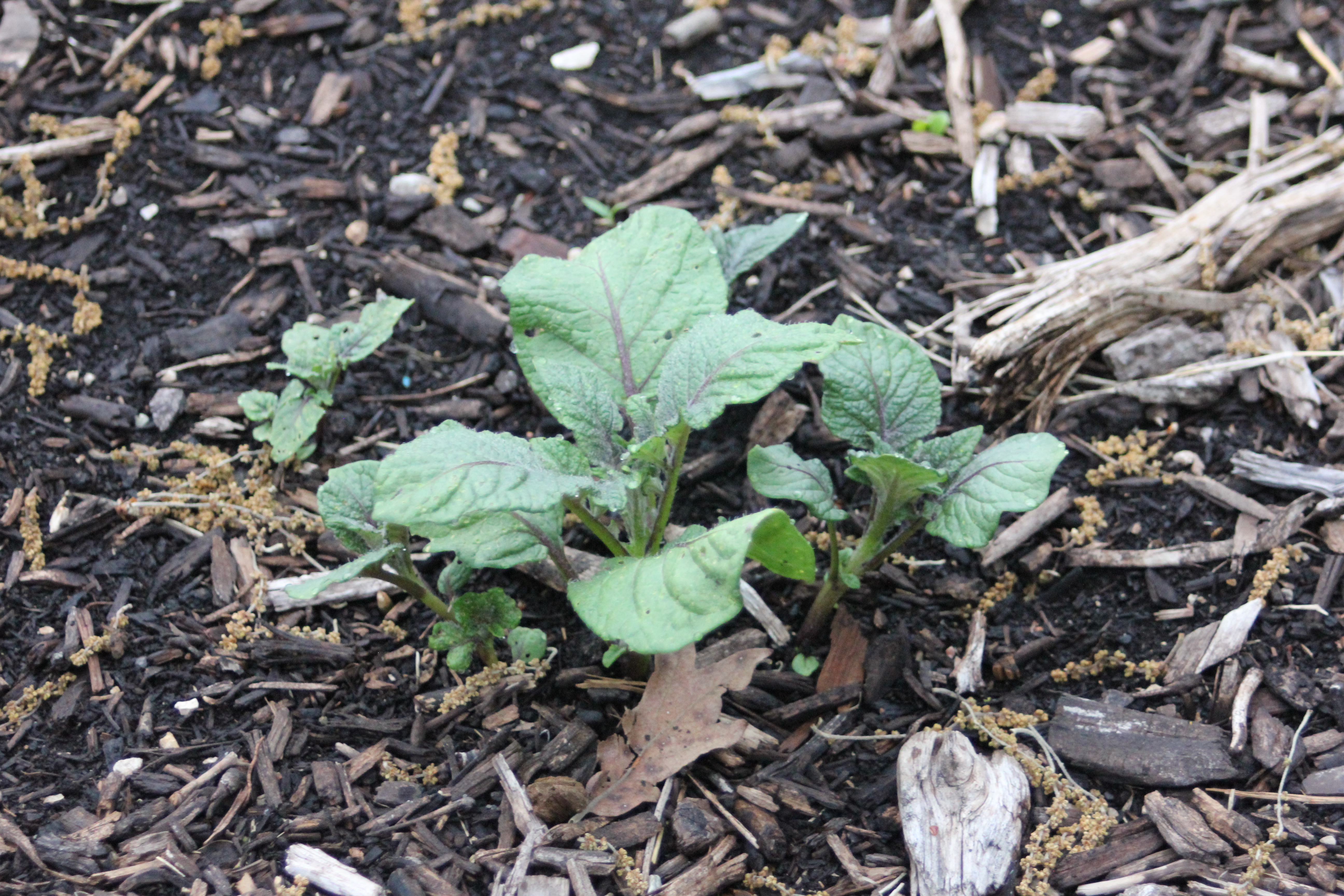 This is quite possibly my favorite thing in our garden…organic blue potatoes! Do you know how crazy expensive blue potatoes are? Much less organic! If you haven't tried blue potatoes, you are missing out. They are very tasty, and have different health benefits than regular potatoes. We are definitely looking forward to harvesting these!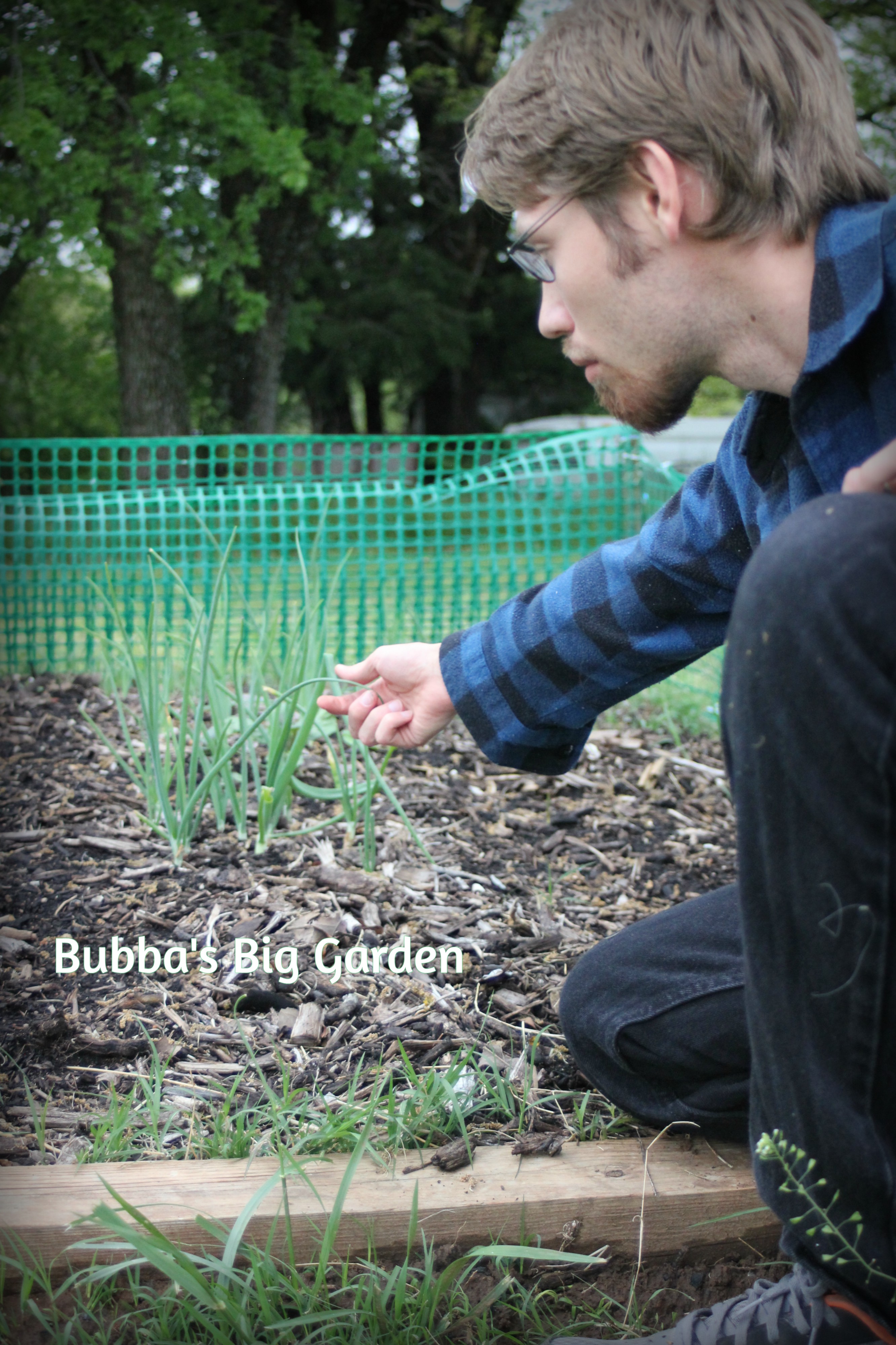 These are a few of our non-gmo onions! We usually buy conventional onions since they aren't on the dirty dozen list, but I am thrilled to have this bumper crop that will definitely pay for itself in terms of initial investment. I buy onions for anywhere between .50 cents and $1.25 a pound! These were grown from a starter pack that cost less than $5.00 and it looks like we will have more than enough to last a few months (maybe even have some extra).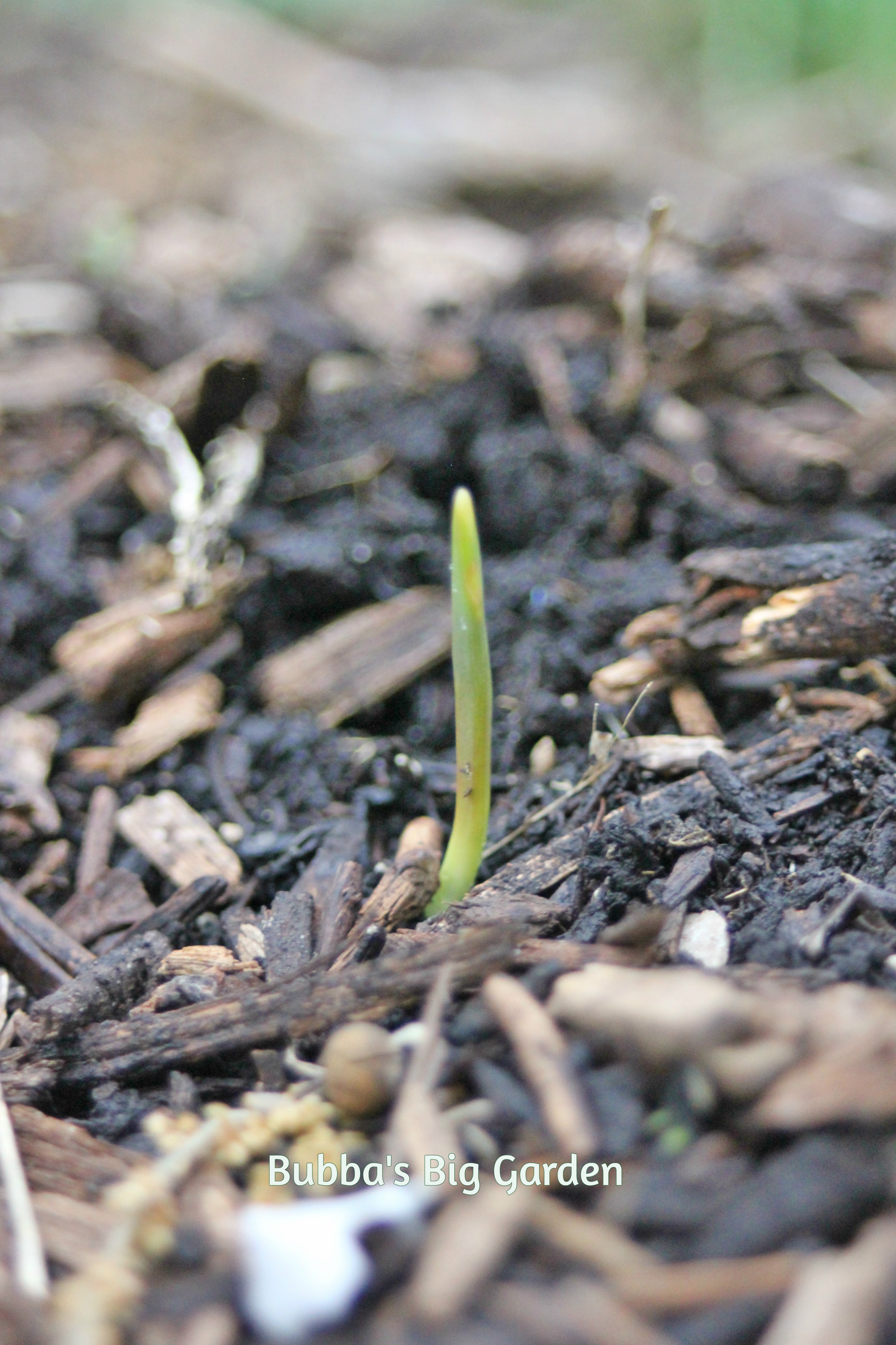 I don't know about you, but we love garlic at our house. It has so many different health benefits and is great just for flavoring in general (especially when you have food allergies like we do). Our garlic is doing very well and like the onions and blue potatoes, it was planted as a starter rather than from seeds. For the garlic this meant that it looked like a normal garlic clove and then we picked it apart and planted each individual sliver with the pointy side up. The garlic is also shaping up to be a great return on investment, which makes my frugal heart happy! 😉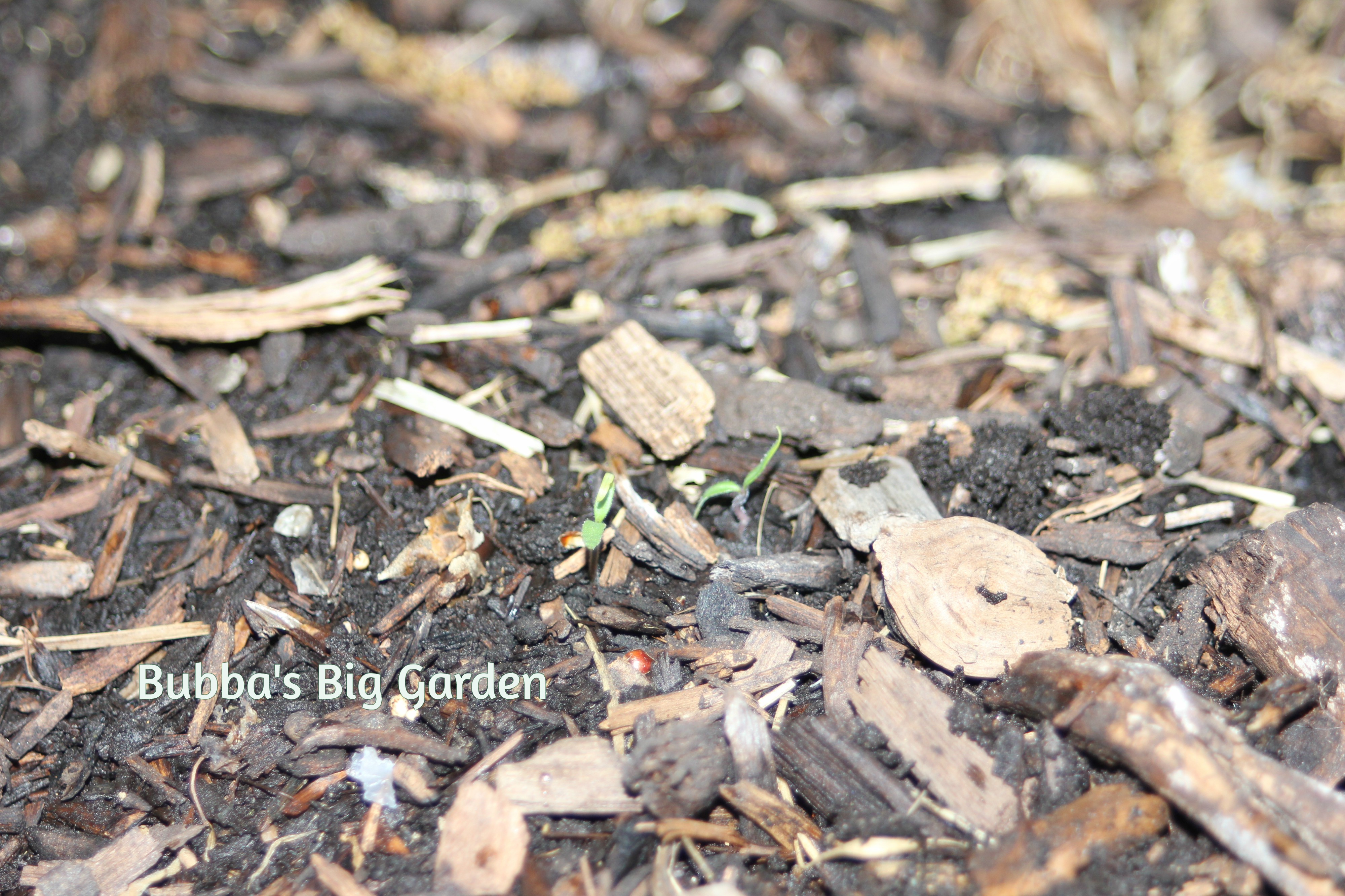 These are tiny tomato sprouts popping up! We planted beets, multicolored carrots and tomatoes and they are all developing at the same pace. They were all planted from seeds so they are a little slower going than our plants that are growing from starters. I am excited about all of these, but especially the beets and carrots as I have been studying a book on nitric oxide (that New Crunchy Dad got for his continuing education to renew his Registered Dietitian credential) and both plants, but especially beets, have been mentioned in the book.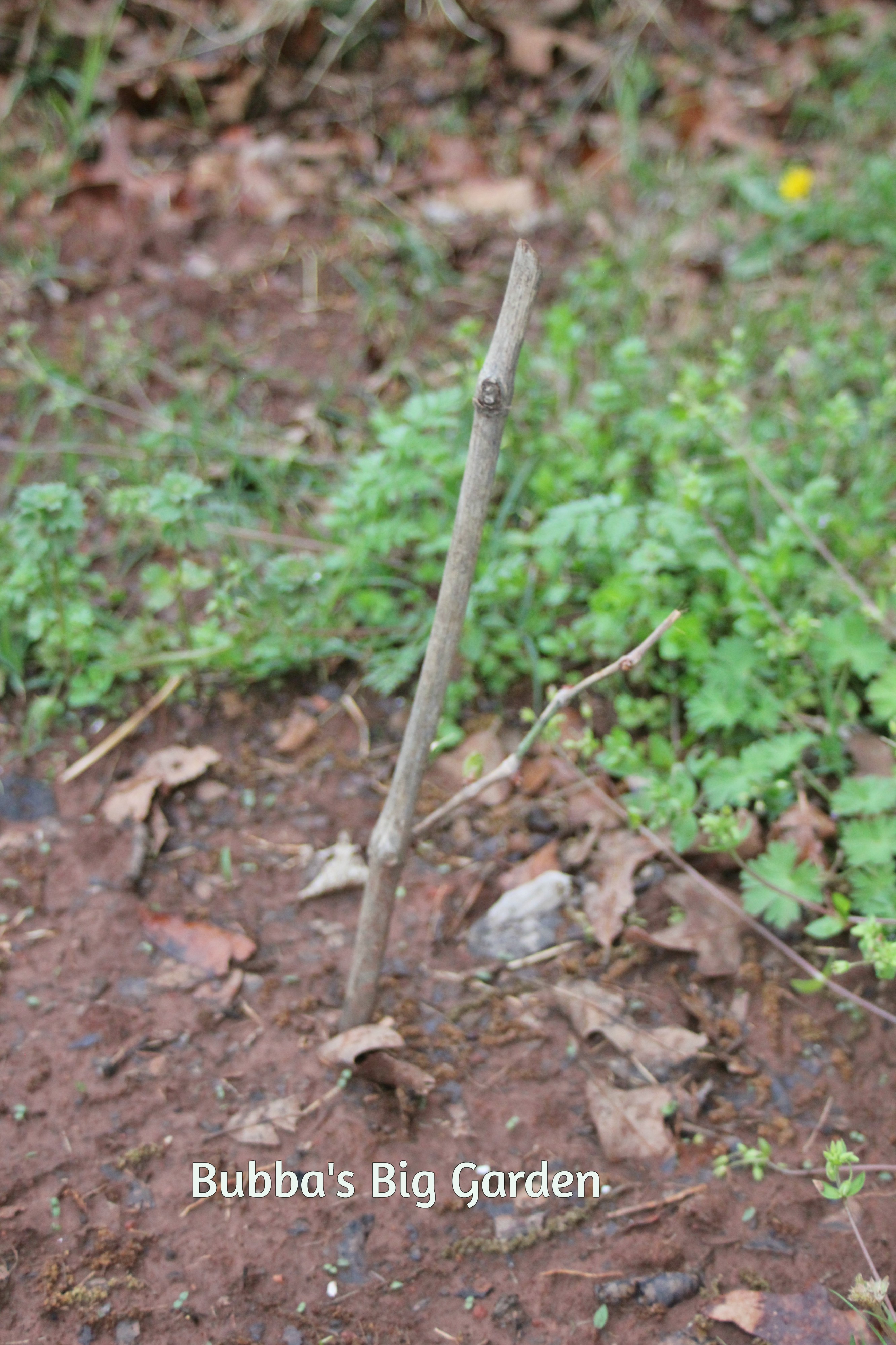 This is our organic grape-vine! We started our with three, but two appear to have been shocked and died from an unexpected freeze. We were gifted a fourth vine for our upcoming birthdays and anniversary so we now have two living grape-vines. 🙂 I think we have plans to attempt raisins from this year's crop!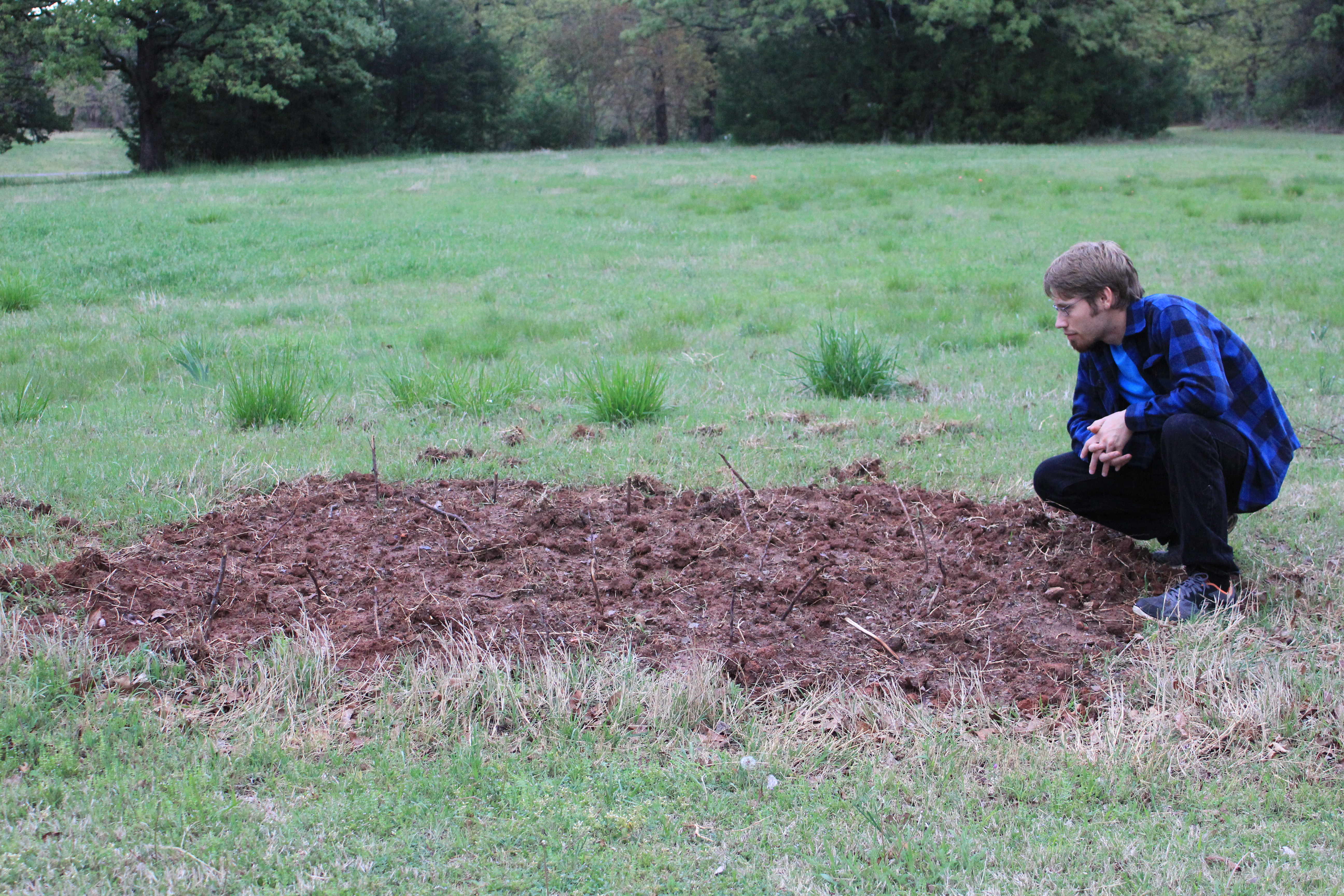 This is our huge garden patch of organic golden potatoes! We go through a lot of potatoes around here (gotta make lots of milk for Bubba), so this will be a huge blessing for us. Since this picture was taken, the potatoes have popped up and it looks like the majority that we planted are growing just fine. We planned these from starters that were just potatoes with lots of eyes. We utilized as many of the eyes we could by cutting up the potatoes with multiple eyes to extend the crop as far as we could. These were particularly fun to plant because we had to break up a bunch of hard land without a tiller. Once we were all finished planting these, a snake showed up right by New Crunchy Dad's foot. It quickly became deaf and dead, in that order.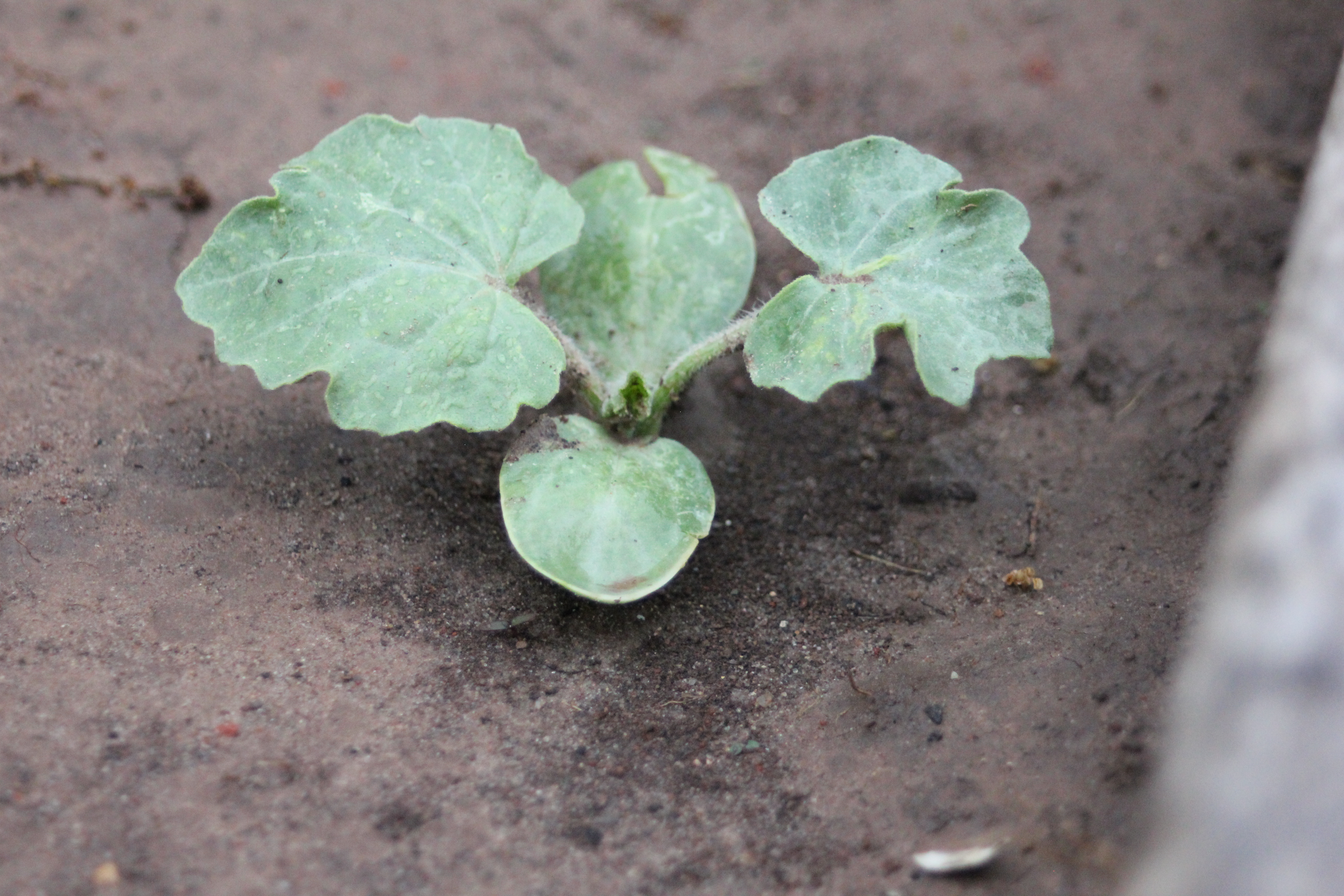 This is the single most exciting thing we are growing to me. It is an organic black diamond watermelon! This particular plant was an extra seed that we threw into a raised bed after planting some to sprout indoors. Ironically, very few of the sprouts made it and this plant survived at least three freezes! The reason why I am so excited about this plant is because my late grandpa used to own a fruit stand filled with cucumbers, honeydew, cantaloupe, peaches and tons of different varieties of watermelon that he grew himself. The last time I had a taste of a black diamond watermelon was when he was alive. I'm hoping he passed on the genes to be able to grow them well to me! <3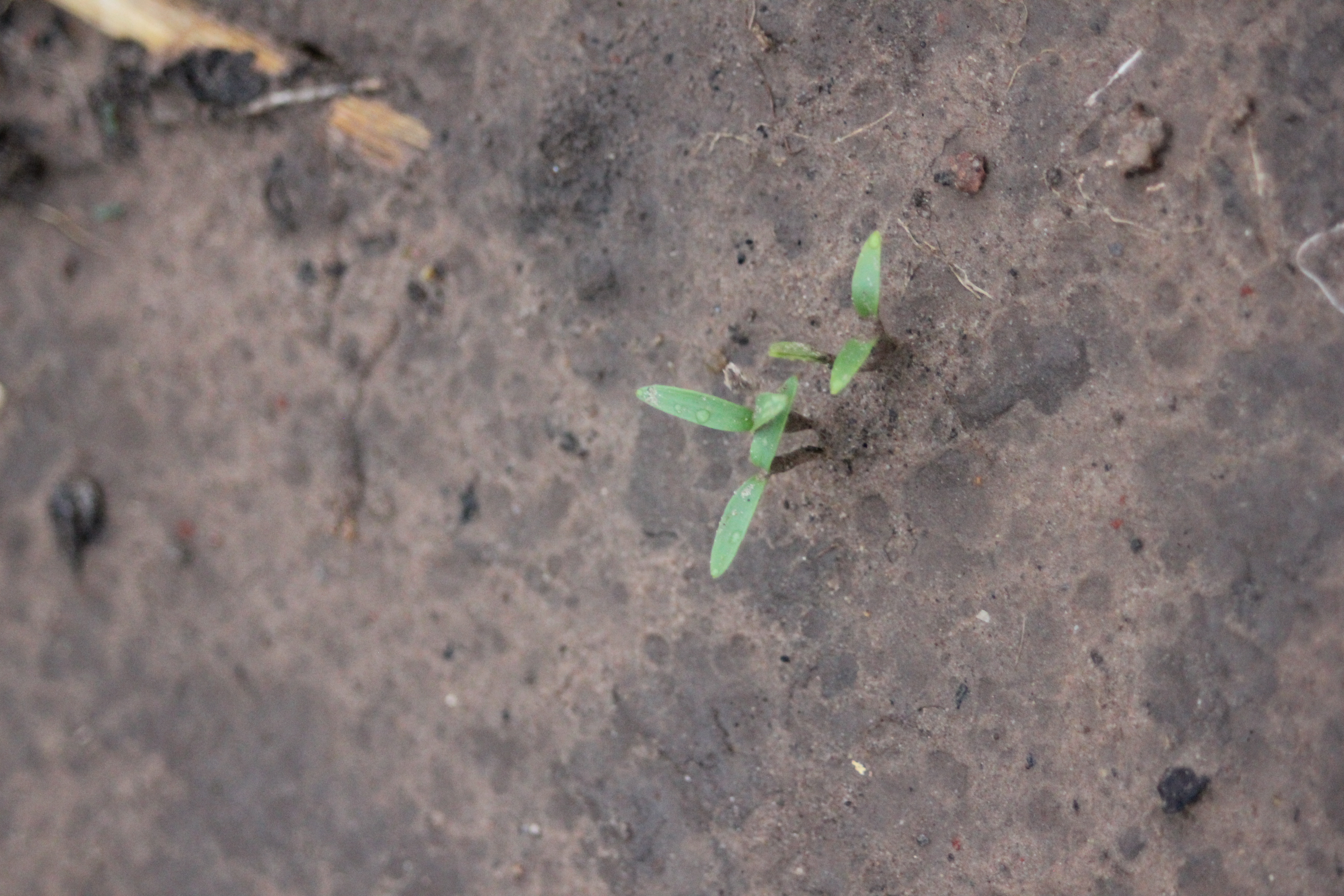 I'm going to be completely honest, I don't remember what this is. We planted five herbs in the raised garden beds and this is one of them. We planted dill, thyme, cilantro, oregano and I think rosemary. The only seasonings I used growing up was salt and pepper so this is a new, uncharted territory for me! I'm still learning about herbs and what they do, but luckily I have an awesome husband who teaches me about them and has even written a post on spice here.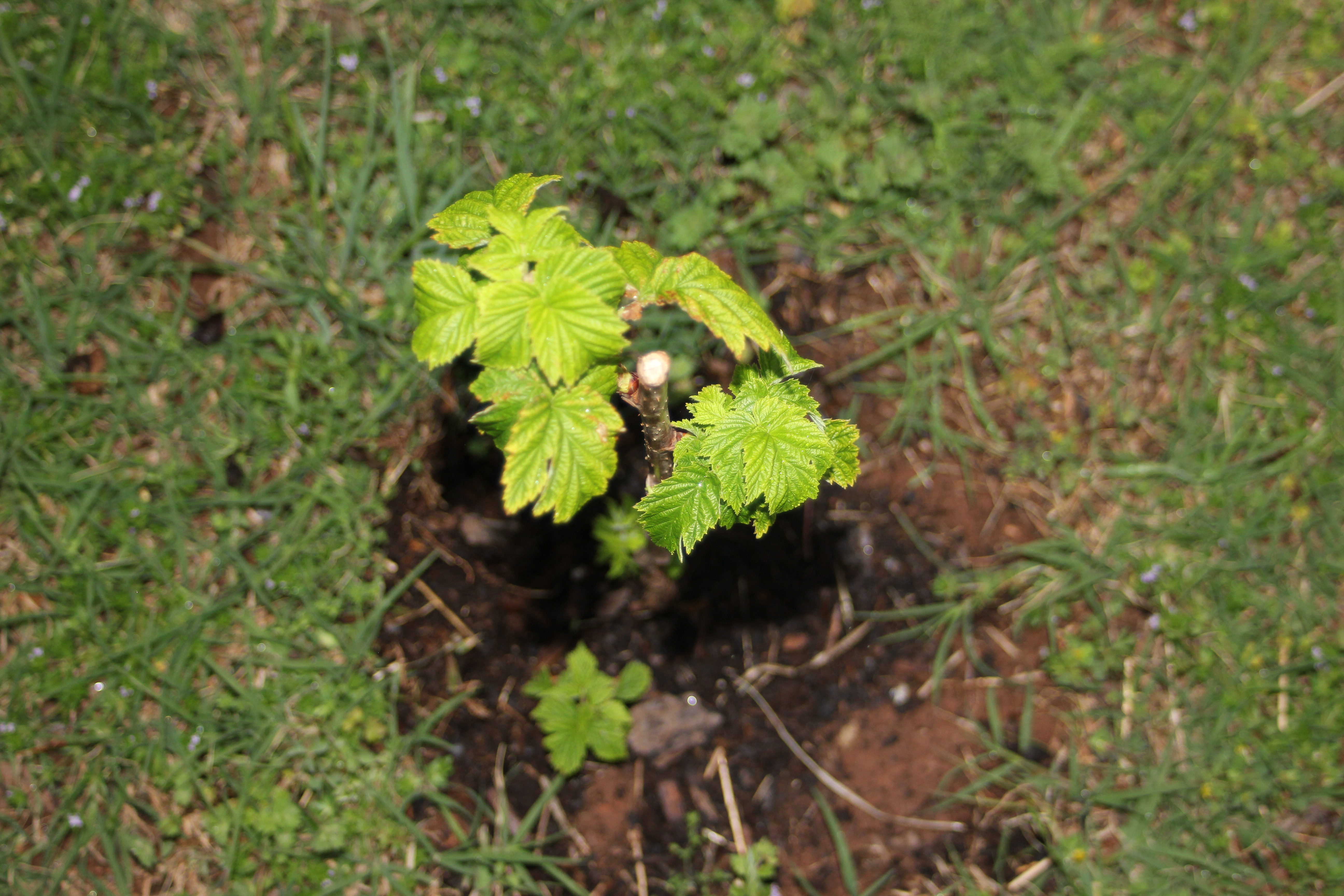 This is one of two golden raspberry plants we have growing! They are both doing very well and we are highly anticipating them bearing fruit. Raspberries are very expensive around here and I haven't ever seen golden ones at any of the local stores (even the health food ones), so this will be a sweet treat for us, literally! 🙂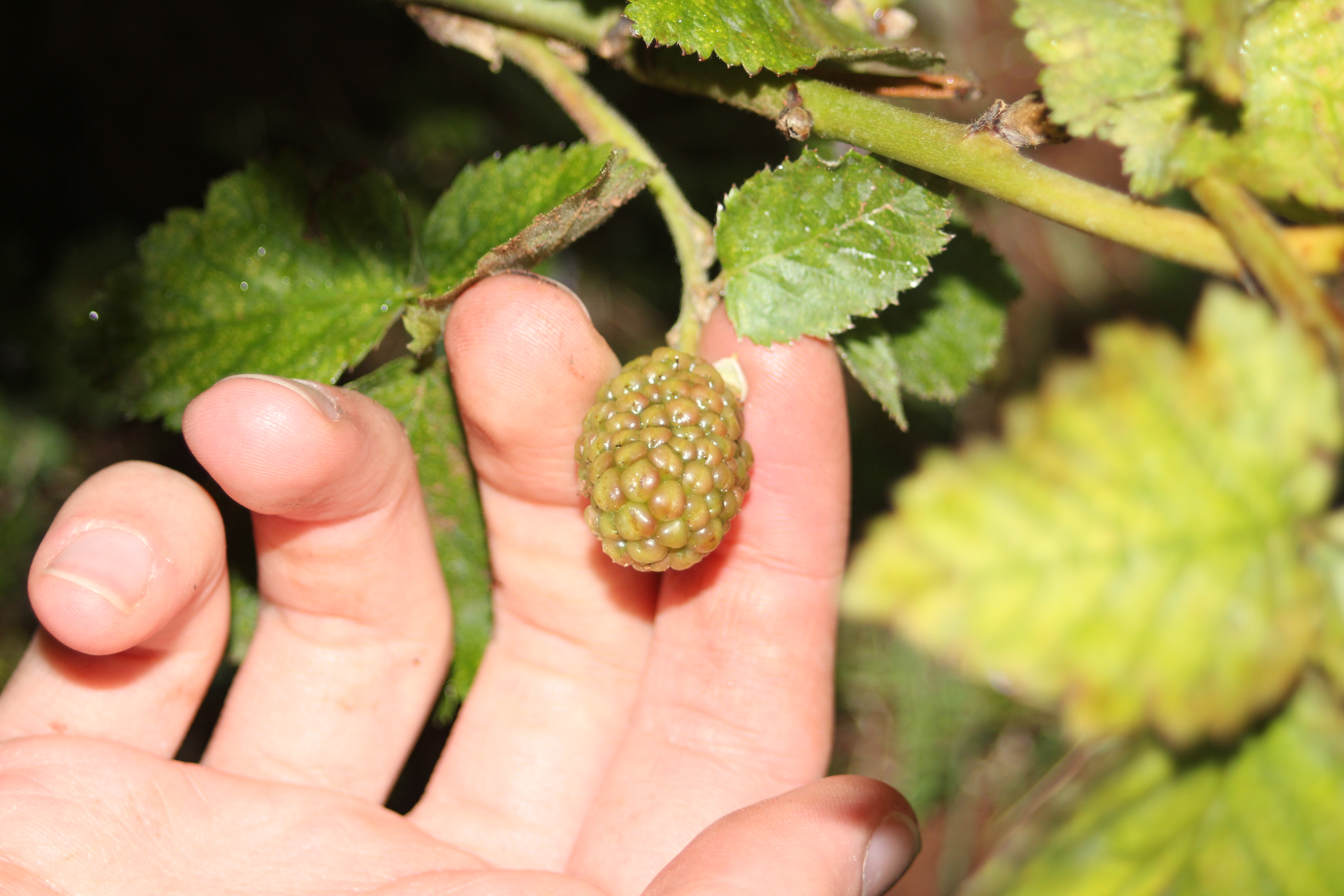 Blackberries are also fairly expensive around here, so we are excited that our blackberry bush in the photo above appears to be doing well. 🙂 It is planted in the same area as the two golden raspberries.
We have several other different plants and trees in our garden that we haven't snapped photos of yet. The list includes strawberries, two fig trees, a pomegranate tree, black-eyed peas, asparagus and blueberries! Having a garden has been a wonderful educational experience for me, beneficial for our health (as New Crunchy Dad talks about the Ebook) and empowering as we work to rely less on the grocery store.
What are you growing in your garden this year? 🙂