Hi there! If you have ever been a friend of mine on my personal Facebook, liked the blog Facebook page or followed this blog after a certain time, you've probably noticed that despite the fact that I talk about breastfeeding with some regularity, I don't have any breastfeeding photos posted.
That might seem a little weird to you, and maybe you've wondered what the deal is. If you belong to one of the mommy groups I am in, have been following me from the beginning of this blog, or were following me since I began the Facebook page, you might remember a few times when I did post a few breastfeeding photos, but if you were to look for them today you wouldn't find them. There is only one breastfeeding photo of my son and I that could be found online now, and it is a very small or cropped photo.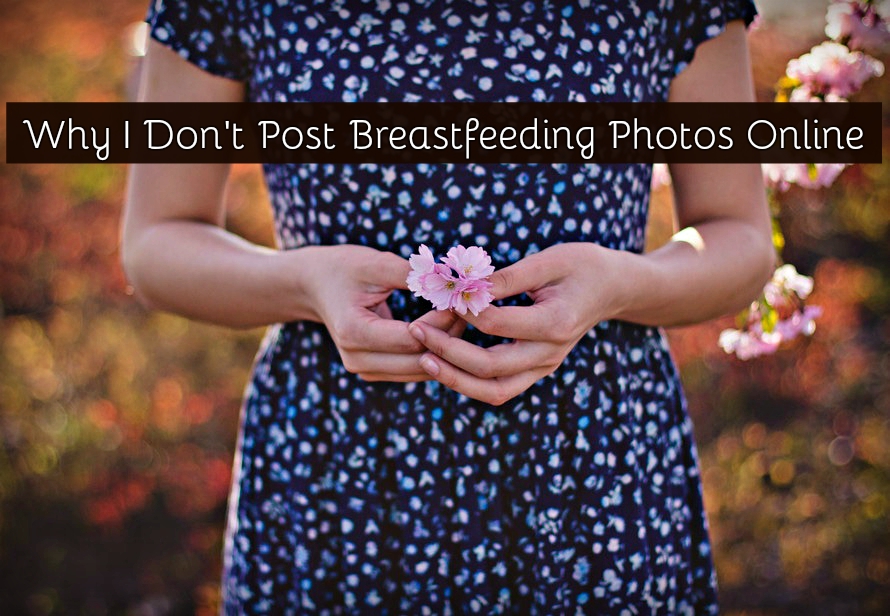 So why are they all gone? Why don't I regular post breastfeeding photos to help #normalizebreastfeeding?
The answer is pretty simple to the second question, I prefer to write or talk instead of post a photo.
The answer to the first could be a touchy subject, but I am going to talk about it anyways. The reason you won't find any past or future breastfeeding photos of me and my son is because my husband asked me not to post them.
 When he asked me not to post any, it was amidst thepublicblogger competition and I had already released a professional breastfeeding photo to be used in the promos. It was already too late to take it back, and my husband was grieved about that. I hadn't consulted him about posting breastfeeding photos (I consult him about everything) because it never crossed my mind. I was being told by other women that it was normal to post lots of breastfeeding photos all the time and any objections that were raised were considered outlandish.
Then my husband objected. Then my husband raised concerns. He didn't just raise concerns, he was visibly wounded by my lack of consideration for his feelings on the matter. We talk to each other about nearly every decision in life, especially what goes on our social media accounts, so this was out of the ordinary.
I was saddened and confused. One side was telling me it was "my body, my choice" and that any objectors had to be insane and the other was asking me with a vulnerable and genuine heart to please not post breastfeeding photos. The voices of people who I thought were my friends would rally against people like this, like my husband. It was dividing, and everything I thought I knew about breastfeeding and society was thrown out the window.
I went back through my blog, Facebook and mommy groups and deleted the photos I had posted.
The truth was, and is, that it isn't "my body, my choice" to post breastfeeding photos. My belief in Christ is central to my life, and the bible states in 1 Corinthians 6:19-20 that our bodies are temples and all we are to honor God with our bodies. In order to honor God, I also honor the vocations I have taken on in this world. Namely honoring, loving and respecting the man I swore to when I married him. The man I gave myself to and said I trusted him to take care of me, even if I wouldn't agree to everything he decided. I think it is important to note, even before I got married, my body was not my own, but a gift from God that I am a steward of and I regret entertaining a different way of thinking, even for a moment.
My husband didn't make this request to be mean, or to flex some sort of dominating patriarchal muscles as some might suggest. He did it for the benefit and good or myself and our son, whom he has taken on the responsibility to protect. While I don't intend to go through all his reasons, I will discuss part of them.
Many people claim that breastfeeding isn't sexual. I would say that they are right, in most instances. With as much sexual abnormality that has been widely condoned by our culture, I don't see breastfeeding fetishes as being stigmatized for much longer. I've heard stories of women being solicited to be nursed by grown men, or be told that their photos would be used for sexual activities. Before I might have considered these scenarios to be rare, but I personally know many women who have told me things like this. The perversion that our society is capable of is nothing to be underestimated.
While I was searching for a photo to use with the term "breastfeeding" for my last post on twiddling while breastfeeding, I was surprised to find that many of the photos were tagged with terms like "erotic", "sensual" and "sexy". Breastfeeding photos, guys. This was more than one photographer tagging their photos like this too!
Any doubts that I had heard about the concerns based on sexualization of breastfeeding, whether made by my husband or others, suddenly started gaining a little more credibility in my mind.
After I did a little bit of digging in my analytics trying to find search terms to see if my site had ever been visited by an unwanted search, I was surprised to find that a lot of my audience is male. About this same time, one of my readers began asking me a little bit about breastfeeding.
Turns out, breastfeeding pictures don't normalize breastfeeding in male eyes as much as you might think. Instead, it makes breastfeeding an exotic unknown, which might be how it manages to be sensual to them in the first place. As we spoke, he confessed he really didn't know much about how breastfeeding worked. What he did know was that it supposedly felt good.
While it was a little bit awkward, I decided to explain what breastfeeding has been like for me and what it can be like and has been for other women. There are so many different things about breastfeeding that we don't talk about and even shame other women for, it is no small wonder that the topic is filled with lots of glamorous (or nursing gymnastics) photos, but we don't really discuss what it is like to the people who would sexualize breastfeeding to begin with (not that I am saying my friend would, but speaking about males in general).
Ultimately my husband requesting that no uncovered breastfeeding photos be put on social media was the right call for our family, and I understand it is a decision that won't be understood by most.
Am I saying you should live in fear because there are creeps on the internet? No way! I'm not even saying that breastfeeding photos are bad. I totally understand the excitement and wanting to show people the bond you have with your baby! I respect my husband so much and I regret that he was apprehensive in requesting this of me because he thought I would be angry or upset. This topic is just one that I chose to address because our family's stance on breastfeeding photos is unique and the breastfeeding experience looks different for everyone. For us, it looks like this. 🙂
What do you think? Do you post breastfeeding photos?
Get our E-Book on improving the health of your family

Free Ebook!
Sign up for your copy of: 3 Controversial (But Highly Necessary) Habits for the Family!
Thank you for subscribing! Your book will show up in your inbox soon!
Something went wrong.