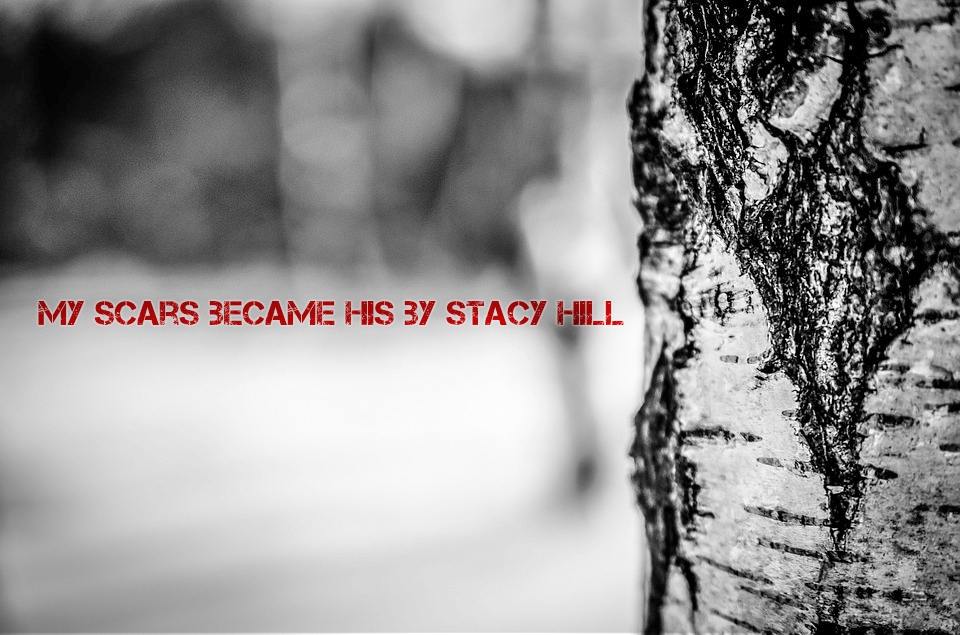 If you have taken dagger to your flesh in yearning for release, I want you to know that there is an other side to this. It doesn't end with this and it doesn't continue in it. God has healing for you. Maybe you've cried out to Him for it but didn't receive anything. Or perhaps you are too angry or hurt or ashamed to ask for it. You may think you deserve to feel this way or that you are beyond saving. I have been there.
I remember the rush of panic and how feeling so out of control was ironically my only sense of control. Self harm was easy and hard at the same time. It was scary and satisfying. I have felt so much emotion boiling up inside of me that I had to give it a way out. And after tears dried up, after the breaths evened and the attack stilled, I was left feeling shocked at the wounds. How did I get to this point? Am I too far gone to ever not do this? Where will this go from here? How will I hide these marks? I don't want to be this way, but yet I kind of do. See, my 'want' was broken. I didn't really want away from these feelings because they were mine. They were familiar and reliable when the hurt the rest of the world gave me was outside of me. I couldn't control those hurts and I couldn't face them like I could the ones I made myself. So I hid there. And when life got too stressful, I would go to the knife drawer. I would hold the blade against my arms and just press it in, then a little deeper, to see the mark. Many times it would end there, but sometimes it wouldn't.
Please hear me. I have not only been free from this destructive battle for 4 years, but my marks are all gone. Jesus took my scars and added them to His own. You are worth more than feeling this way. Your creator and Heavenly Father wants you. He wants you. 2 Corinthians 11:2 "I am jealous for you with a godly jealousy." You need to reach out. One of the things keeping you in the pit is isolation and darkness. Carefully seek a trustworthy councilor, confidant, a support group, and church family. They will help you find your way to freedom. Purge all unholy things from your life. Proverbs 4:23 "Above all else, guard your heart, for everything you do flows from it." This includes tasteless television shows, foul music, sour relationships, and poor dietary choices. What we put in to our minds and bodies effects what comes out.
Forgive. Forgive those around you and forgive yourself. Bitterness alone is enough to weigh a person down. And breathe. When you feel the escalation coming on from being overwhelmed, stop and just sit, slowly counting your breaths, then seek help. There is no shame in having weak moments. We were made to be in community. We were designed to receive and give support. One day you will be healed. You will be healed. And God will use your testimony to help heal others from the same. Isaiah 61:3 "and provide for those who grieve in Zion– to bestow on them a crown of beauty instead of ashes, the oil of joy instead of mourning, and a garment of praise instead of a spirit of despair. They will be called oaks of righteousness, a planting of the LORD for the display of his splendor."
You are not alone in this. You do not deserve to feel this way. You are not too far gone. You are wanted, loved, and are being waited for, longed for, by our God. Find the courage to step out and see what that really means. Find the strength to be healed forever.
---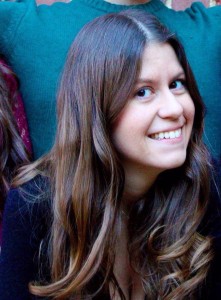 Hey there!
I'm Stacy, an early 30's stay-at-home mom who has a degree in film production that I do little to nothing with. I was born in raised in Las Vegas, NV then moved to Maui two times in three years. My husband and I have an amazing marriage because God is in the center of it. Our first child was born last year and we currently reside in Oklahoma City. If babies can be assholes, ours is one. Each day I just try to laugh, serve, and be a better version of myself than the day before. I love cookies, coffee, and Jesus. I am a neurotic organizer. I like to craft, drive fast, and feel pretty. I am funny, sometimes in a twisted way. I love loving people and sharing what I have grown through. I'm very transparent so let's chat about anything!
Get our E-Book on improving the health of your family

Free Ebook!
Sign up for your copy of: 3 Controversial (But Highly Necessary) Habits for the Family!
Thank you for subscribing! Your book will show up in your inbox soon!
Something went wrong.