This is part 2 of Thomas Lemke's "4 Massively Crucial Diet Tips", you may find part one here and part three here.
There is, within the nutritional specialist community, a growing awareness of "fast carbs". When I first encountered the subject a decade ago, it was known as the glycemic index. That term has fallen out of favor for a variety of reasons, but the concept is basically unchanged. This is the idea that some carbohydrate sources, when consumed, are digested and make their way into your circulatory system more quickly than others. Most of us recognize the potential perils of rapid spikes in blood sugar for an individual with diabetes, but in this post I want to share why it can be an issue of concern for the rest of us, as well.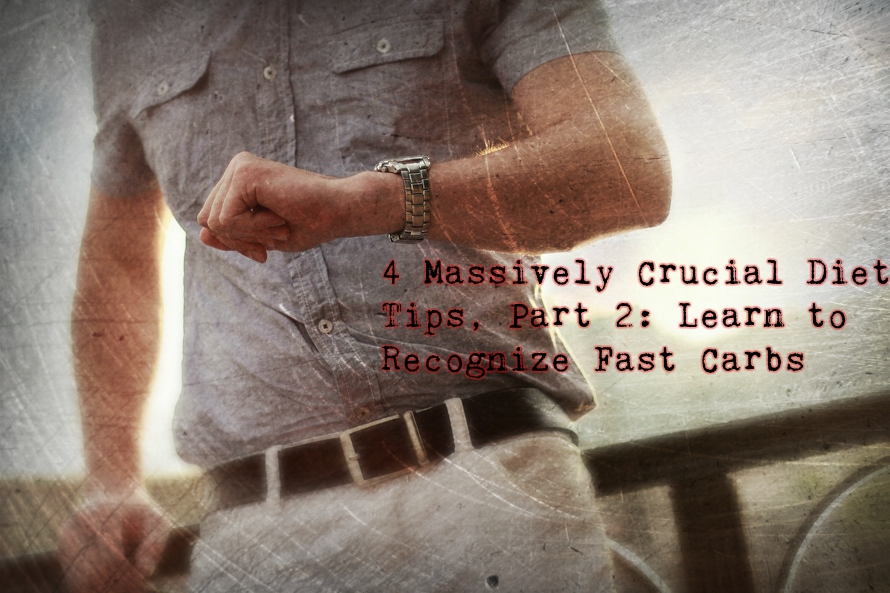 *This post contains affiliate links*

Why learn to recognize fast carbs?
The first thing you should know is this essential truth: all carbohydrates are sugar. I know, you thought sugar was that stuff in your breakfast cereal as a kid, and the sweetness in your orange juice. That's true. But take an average saltine cracker and chew on it for the next 10 minutes. Lo and behold, the starchy flavor is now a sweet one, and you have the enzymes in your saliva to thank for taking all of the starch in that cracker and breaking it down into its more basic molecule: glucose. Sugar. The same sugar that we know as "blood sugar" in fact.
When you swallow that cracker (and your tired jaw thanks you for the reprieve), you are eating sugar. If you swallowed the cracker before it had been digested as fully (as one normally does), your pancreas and small intestines will still see to it that the conversion of starch to sugar is complete for you to absorb all of it into your blood before the cracker reaches the end of your digestive tract.
And it's not just the carbs in crackers. Potatoes, pasta, bread – all of these are broken down into sugar in the body. And of course the sugars in fruit (fructose) and milk (lactose) are sugars as well, and end up as blood sugar (glucose) just the same.
Ok, so what? So I eat a cracker, or a potato, and my blood sugar goes up. I'm not diabetic. My pancreas will produce insulin, the hormone that tells the cells of my body to gobble up the glucose in my blood, lowering it so it doesn't get too high. Where's the problem?
The problem is that, while your blood sugar might continue to stay within normal limits (60-115 milligrams/deciliter), your insulin may not. Let's say you have that entire pizza with the extra order of bread sticks and the giant regular soda. And let's further say that your pancreas is spectacular enough at its job that it spits out enough insulin to keep your blood sugar from rising over the 110 mg/dl mark, in spite of the massive carb (read: sugar) load you've just taxed your body with. If you stuck your finger and checked your glucose, all would appear well! But now your insulin levels are off the hizzy, er, chart, my friend. And that's bad news for you.
See, insulin is not just a benign hormone in your body, the only function of which is to signal your cells to absorb glucose. It has a panoply of other functions, some of which are still being sorted out by our favorite researchers. For instance: it appears that chronically (long-term) high levels of insulin – such as develop when your sugar (read: carb) habit has you in its sticky grasp – turn off the expression of certain genes that protect you from Alzheimer's, meaning that while normally your body would operate in a way that keeps you from getting the disease, it no longer has that ability (hence why Alzheimer's is increasingly being thought of as type III diabetes). It's also been shown that increased levels of insulin contribute to the development of inflammatory processes in the body, increasing your risk of developing other diseases as well.
The implications of that research are bad enough, but let's talk about a more well-studied, well-understood truth about high insulin that is a bit closer to home for most of us. Which is that chronically high insulin will have the dual effect of making you gain weight, while simultaneously making it impossible to lose. That's right: high insulin makes you fat.
And why? It comes down (as most of insulin's properties do) to the issue of blood sugar regulation. Your body responds to insulin by having your cells take up glucose, a molecule that many of your cells derive energy from. However, it is notoriously hard for the human body to store much of, which means it doesn't just hang out in the cell, kicking back with its glucose buddies. Nope, either it is burned for energy right then and there, or it is put into one of two storage forms: glycogen, or fat. Glycogen is your body's storage form of carbohydrates, and as mentioned, it doesn't store much. Your stores were already full up from that spaghetti last night by the time you ate that pizza, so you can bet none of that glucose is getting stored that way. So what's left? Your body converts it to fat, and puts it in your (appropriately named) fat cells.
But here's the kicker: yes, you just added contents to your fat cells and increased their size, but the hard reality is that the fat in those cells is doing hard time, without possibility of parole until your insulin levels return to normal. Insulin is the prison warden for those fat molecules, and for very good reason. If the fat was to come out of those cells, your body would either have too much in your bloodstream (and who wants a cardiac arrest because insulin was sleeping at the guard station) or burn it for energy. The problem with burning it for energy is that if your body does that, it burns less glucose, causing glucose levels to climb up and up until your blood has the consistency of Karo syrup.
There's a priority system in place: the glucose goes up, so insulin tells the body to stop burning fat until the (ostensibly) temporary oversupply of glucose is dealt with. It causes some of this extra glucose to be changed into easier to store fat molecules, and sequesters those with other fat molecules in your fat cells until the glucose deluge has passed. But you don't let it pass, do you? Because in the morning, after your sugar high/carb coma has worn off from that pizza binge, you're gonna have frosted Wheaties with skim milk and OJ. Yeah, breakfast of champions… if you're a sumo wrestler.
(Pro tip: Peter Attia has a great TED talk on this subject)
So what is to be done? Is the solution to swear off carbohydrates altogether? By no means! Rather, the solution is to do as the title of this post suggests: learn to recognize fast carbs.
What if I told you that you can eat carbs without dramatically and perpetually spiking your blood sugar? Welcome to the world of slow carb eating, my friend. You see, as I alluded to earlier, carbs vary in the speed with which they are digested and turned into blood sugar. Or maybe I should say: the packaging varies. A carb is a carb, but how does it come to your mouth? As pre-digested glucose, such as that gel you eat while running a marathon? That's gonna hit your bloodstream instantly, for all practical purposes. But a plate of steamed broccoli with cheese? Well that's a horse of a different color!
It turns out that fiber and fat can slow the digestion and absorption of the carbs you consume, making glucose trickle into your blood rather than flood it. As a result, whole fat milk is better from a blood sugar perspective than skim milk. Rejoice! Similarly, the less processing your bread undergoes, the less fiber is removed from your pasta, then up to a point the slower it will be converted into blood sugar, and the less insulin will be required to handle the load.
Space does not permit me to detail an exhaustive list of fast vs. slow carbs here, however, the same internet you found this article on is rife with information on the subject. Or pick up Tim Ferris' book "The 4 Hour Body: An Uncommon Guide to Rapid Fat Loss, Incredible Sex and Becoming Superhuman
", which has a section dealing extensively with the practical application of this recommendation (and much more to make you a lean, mean, anything-you-wanna-do-machine). Search the terms "slow carbs" and "glycemic index" and learn to make the majority of your carbohydrate choices come from those categories, all while increasing your fat consumption as a way to diminish those pesky carb cravings, and watch the pounds melt away.
As always, I'll see you in the comments section. Til next time!
---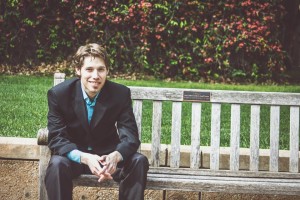 Thomas Lemke is a Registered Dietitian who spent the first four years of his career caring for the nutritional needs of patients in the intensive care unit. Since then, he has worked as a nutritional consultant in the natural health industry and regularly offers classes and training, where he breaks down complex scientific concepts pertaining to nutrition and human biochemistry for a lay audience.
He lives with his wife (New Crunchy Mom) and son (Bubba) and enjoys gardening, cooking  and writing on these subjects.
---
Disclaimer: I may receive compensation in the form of products, services or money to review or include a link to a product on this blog. If you would like to know more about this, please see my mission statement and disclosure page. I will accept offers and/or promote products that I use and love. All opinions are my own and given honestly regardless of compensation.
*Rebecca Lemke "New Crunchy Mom" is a participant in the Amazon Services LLC Associates Program, an affiliate advertising program designed to provide a means for sites to earn advertising fees by advertising and linking to Amazon.com.*
Get our E-Book on improving the health of your family

Free Ebook!
Sign up for your copy of: 3 Controversial (But Highly Necessary) Habits for the Family!
Thank you for subscribing! Your book will show up in your inbox soon!
Something went wrong.