Sitting on that crinkly paper, my feet dangling above the sterile linoleum floor, my heart sank to my stomach at the same time that all the blood rushed right to my face.
I didn't meet the doctor's eyes… because I was working up some courage.
I was going to have to say no. I was going to have to speak up.
As a child, I was the teacher's pet. I always followed the classroom rules, sometimes to the point of being obnoxious. I always wrote my last name on my assignments, got anxiety if I didn't finish homework on time, and adored my teachers.
I like people in authority. I'm a people-pleaser.
But I'm learning.
Back when I was nineteen, and a fresh-faced new college student, my mom sent me to a college-required-check up over Fall break.
"You're not sexually active?" the doctor asked, skeptically.
"No, I'm not," I replied, blushing profusely.
I had decided to save myself for marriage at a young age, and that decision wasn't changing just because there were some really cute guys in my Philosophy class. After all, going to a Christian college, many of the cute guys had also made the decision to choose abstinence until marriage.
"You know, you can tell me. I won't tell your parents," the doctor continued, conspiratorially, almost at a whisper.
With a few well-placed digs at my integrity and honesty, and a promise that a prescription would have no side effects and would even clear up my acne ("A fresh new start in a new place is nice, you know…"), I ended up with birth control pills that I definitely didn't need.
So began my experience with pushy, distrustful medical professionals.
…
About two years later, still faithfully taking my birth control pills and still just as faithfully a virgin, I headed to the doctor to get my finger looked at.
My bad habit of biting my nails had brought about an infection, and I was pretty sure I needed some antibiotics to clear it up.
"You're not sexually active?" the doctor asked, skeptically.
"No, I'm not," I replied. I didn't blush this time. This was sounding pretty familiar.
"Are you sure?"
"Absolutely. I'm a virgin."
The doctor poked at my (very sore) finger.
"Hmm. This looks like it could be gonorrhea manifested in the joint."
"Gonorrhea!? I'm a virgin."
"Well, yes, that's what you've said…"
Three swabs, three hours, and a blood test later, they finally released me with my antibiotics for a soft tissue infection, which cleared up in less than a week. I got a big medical bill – and a good dose of humiliation that month, for tests I didn't need.
…
Four years later, and I'd been off of those birth control pills for six months.
A newlywed, I was finally taking charge of my body. I'd done research. I'd started charting my cycles.
I'd tried everything I could to get my temperatures to jump at cycle day 14, or cycle day 18, or cycle day 23. I painfully, obviously, heartbreakingly was not ovulating. While we weren't actively trying to conceive, knowing that my body wasn't doing what it should was alarming.
So off to the doctor we went. An OBGYN – a lady – who came highly recommended from a new friend of mine.
"You're trying to have a baby?" the doctor asked, looking at me sideways.
"Well, not really trying… but if we get pregnant, that would be great. I just want my body to be healthy. I'm not ovulating… see?" I pulled out my carefully detailed charts. She didn't look at them.
"So… you're not trying to get pregnant, then? You should be on birth control."
"Well, I don't want to fill my body with hormones when I don't need them… and I don't like how hormonal birth control acts as an abortifacient. I have a moral issue with it." (I told you, I did my research. Big words and all.)
"Well. I'd recommend birth control. It will regulate your cycles."
…
Perched on the crinkly paper, I looked down, my hands folded, and I took a deep breath. I finally said what I should have said four years before. Six years before.
"No. You're not listening to me. I don't want to be on birth control. I want to find out why I'm not ovulating."
The doctor narrowed her eyes.
"If you choose not to take my advice, perhaps you should see another doctor."
Perhaps, indeed. And so I did.
I'm still not ovulating, I still struggle with infertility, I still bite my nails.
But I am no longer afraid to speak up for my own medical needs.
It's uncomfortable, and I still blush.
I'm learning.
Why do we think that a doctor knows better than we do about our own bodies?
We've been told for so many years that we can't really understand what's going on within us, health-wise, that doctor knows best.
But what about when they don't?
You have a right. You are paying for care from your medical professionals. You have a say in your own health.
I've heard so many experiences that are similar to mine. 28-year-old women told they have no other option but to have a hysterectomy to control endometriosis. Doctors with no bedside manner who scare their patients into treatments they don't want. Lab techs questioning patients, doctors who don't answer questions, nurses who don't believe answers to screening questions.
It's not okay.
And you don't have to put up with it.
There are doctors out there who listen.
After all these awful experiences, I finally found a doctor who cares about what I want and what I believe. Instead of pushing a treatment plan on me, he sat and listened. He asked my opinions. He answered all my questions without huffing or rolling his eyes.
Isn't it crazy how a doctor like that is the exception to the rule, it seems?
This is your life, and your health. Find a doctor who understands that.
Don't be afraid to speak up, to ask questions, to get more information, to ask about alternatives.
And if your doctor has a problem with that, find a different doctor. Please.
We deserve better than this. Let's begin to demand it.
---
Ally loves coffee, motorcycles, blogging, and Jesus (not in that order, although coffee is toward the top of her list). An accidental country girl, Ally often finds herself wondering how she ended up living on a 21-acre hobby farm. She and her husband work at a Bible Camp ministry in Iowa, where they are blessed to share the love of God practically and behind-the-scenes.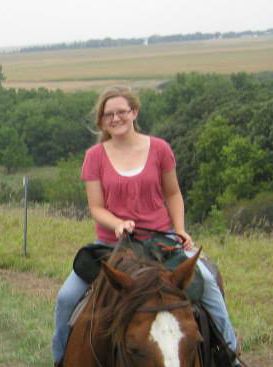 Ally writes about what God is teaching her, finds the joy, and shares her blessings at The Speckled Goat Blog.
—
Ally | The Speckled Goat
Get our E-Book on improving the health of your family

Free Ebook!
Sign up for your copy of: 3 Controversial (But Highly Necessary) Habits for the Family!
Thank you for subscribing! Your book will show up in your inbox soon!
Something went wrong.