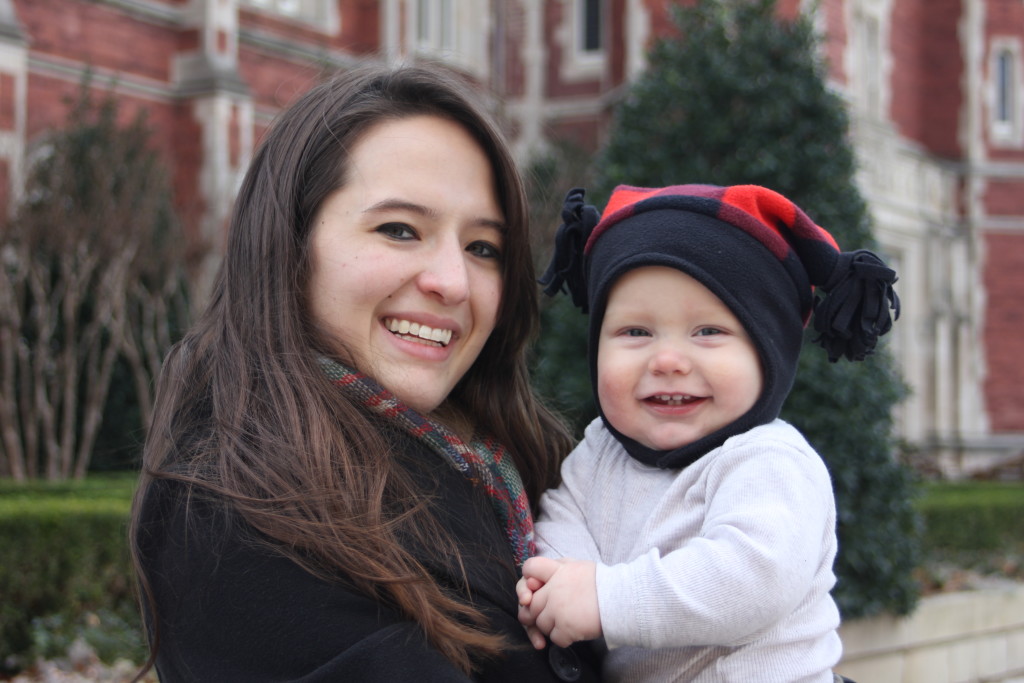 Hi there! 🙂
Bubba and I have been enjoying a few playdates with some new friends recently. We spend a lot of time at home together and, because of this, sometimes drive each other bonkers.
Apart from our occasional trips to Walmart, Target, and church, we don't get out of the house much. Even then, we babywear at the store, so we aren't physically separated much. At home, Bubba is either on my lap, playing at my feet, nursing, or asleep and dream feeding.
All that is to say, we are very close. In fact, I still do kangaroo care with him, and he's eight months old now!  Sometimes the constant bonding is a little overwhelming for me, and Bubba needs bonding time with other people, including babies his own age.
We keep pretty busy at home, and I don't keep up with my friends as much as I want to. Playdates have saved our sanity recently and encouraged me to work on maintaining my relationships with my friends. While I love staying at home, a good playdate recharges my batteries, patience, and gets us both a healthy dose of socialization.
I especially like playdates with babies close in age to Bubba because I am able to compare where he is developmentally to other babies his age. All of his quirks can really start to irritate me until I see another baby doing the exact same thing and realize it is just part of his development at the time. I love being able to swap tricks on handling our babies behavior and funny stories about what our babies find scary or funny.
Bubba seems to like them too, or at least I think he does. Does pulling another baby's hair and poking them in the eye count?
Do you like playdates? 🙂
–
New Crunchy Mom
Get our E-Book on improving the health of your family

Free Ebook!
Sign up for your copy of: 3 Controversial (But Highly Necessary) Habits for the Family!
Thank you for subscribing! Your book will show up in your inbox soon!
Something went wrong.