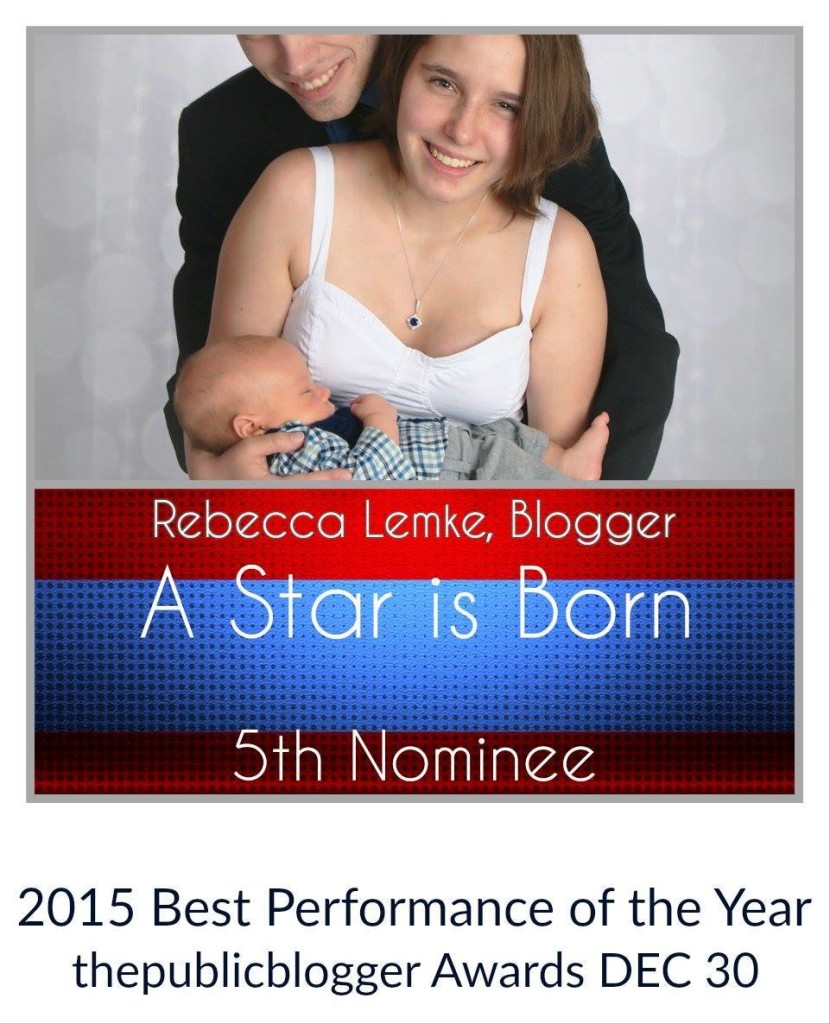 Hi there! 🙂
As some of you may already know, this blog, New Crunchy Mom, has been nominated for an award through thepublicblogger.
Tonight is the start of voting for the award. There are two ways to affect the outcome…
Vote for me (or your preferred candidate, there are 10 other wonderful artists to choose from! 🙂 ) here
Go to my Facebook page and like, comment and share this post. 🙂
Please do both as they both carry a lot of weight in deciding who moves on to the next round! <3
Thank you!
–
New Crunchy Mom
Updated November 11th, 2015 to show outcome. <3 Thank you to all who voted, we are going on to the next round!
Get our E-Book on improving the health of your family

Free Ebook!
Sign up for your copy of: 3 Controversial (But Highly Necessary) Habits for the Family!
Thank you for subscribing! Your book will show up in your inbox soon!
Something went wrong.